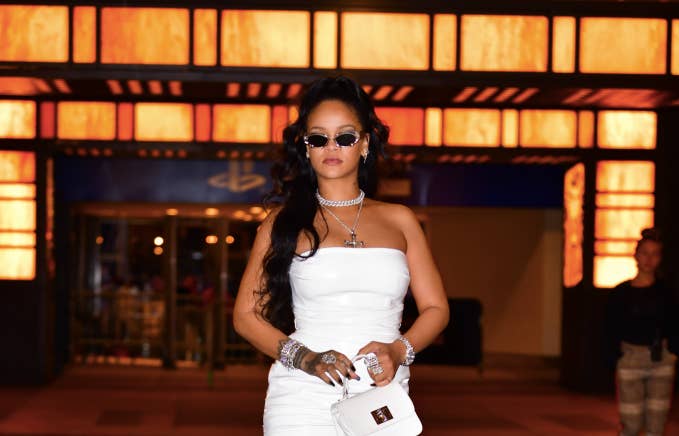 If y'all keep acting like this, Rihanna is never going to drop the album. 
On Wednesday morning, Rihanna took to Instagram where she apologized to her friends, family, and co-workers for being distant. In the caption, the singer-turned-fashion mogul explains that this year has been overwhelming and she's working "on the ish called Balance." Yet, one follower wasn't trying to hear all of this. He bypassed Rihanna's sincere caption to ask "Where's the album heaux?!!!" 
"I don't need this kinda negativity in my life!" Rihanna fired back. "BLOCKT."
It is safe to say that this was merely some playful banter between an employee and his boss. The person who left the comment under Rihanna's picture is Fenty's junior creative director Jahleel Weaver. Additionally, their connection adds another layer to the joke. As a part of Fenty, Rihanna's on focus fashion over music is likely beneficial to his career, meaning he'd probably be content if she never strayed away from Fenty to make another album.

It's been almost four years since Rihanna released her acclaimed album, Anti. Since then, her music endeavors have been on ice while her other business ventures have heated up. In May, her Fenty fashion line became a part of LVMH Moët Hennessy Louis Vuitton. She became the first woman and woman of color to head an LVMH Maison. It was also the first fashion line added to LVMH since 1987.