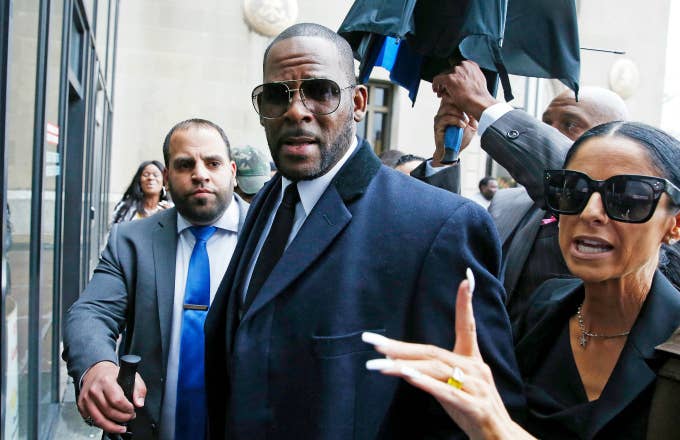 R. Kelly's daughter was denied class enrollment after the singer neglected to pay her tuition fees, according to TMZ.
Kelly's daughter Joann Lee was unable to enroll in courses at a California arts college after being told her father didn't cover unpaid bills. According to Lee, this was one of the first steps Kelly made in cutting her off financially. He also allegedly stopped paying the rent for Lee's college apartment and her books.
Kelly claims he didn't pay her remaining balances because he assumed she had dropped out. Per Kelly's Crisis Manager Darrell Johnson, Kelly was willing to fulfill his legal obligation, but the singer never received the proper documentation. One of the stipulations of his child support agreement with Lee's mother and his ex-wife Andrea Kelly states that Kelly must pay his children's college-related expenses until they are 23 years old.
Johnson argues that in order to do this, the singer needs proof that the money is being used for her schooling. Kelly assumed his daughter was no longer enrolled because he supposedly didn't receive evidence.
Lee states she actually dropped out because of the lack of financial support, but she was pursuing a degree. This is the latest development in a father-daughter relationship that is described as "beyond strained."