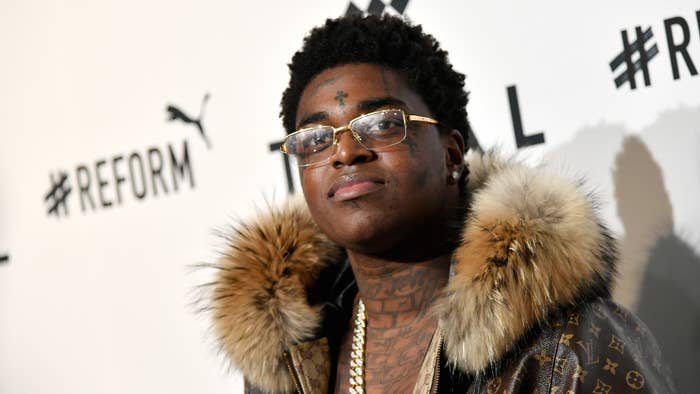 YoungBoy Never Broke Again and Kodak Black have been trading blows lately and tensions are at an all-time high.
On Monday, Akademiks posted a clip of Black ripping YoungBoy via a phone call from jail that was recorded for Instagram Live.
"I'll keep posting homie," Black said in the call. "I'll keep on clout chasing n***a, in your voice n***a. And make you do something boy, stop playing with me boy, forreal boy. Talking bout suck a dick, talking about suck a dick playing with a real one like that you don't play with no man like that. Talking bout suck a dick, homie."
Black is specifically speaking about a tweet YoungBoy sent out on Sunday claiming that he was "clout chasing" by trying to trap him into a beef.
"You deserve to be stepped on with that clout chasing shit," YoungBoy wrote. Kodak responded with his own tweet that read: "Boy Shut Up U Ain't Steppin On Nothing."
Yet, YoungBoy reiterated his statement by releasing a video for his new song "Step on Shit."

Black and YoungBoy's issues started on Saturday when Kodak Black accused YoungBoy of cooperating with the police after his girlfriend, Iyanna Mayweather, was arrested for stabbing another woman. In response, YoungBoy took to his Instagram Live where he berated Black for watching his moves from jail. 
They have been firing social media shots at each other ever since.
NBA seems to be ignoring Kodak for now, but something will probably set him off again. Hopefully these two can get things resolved.