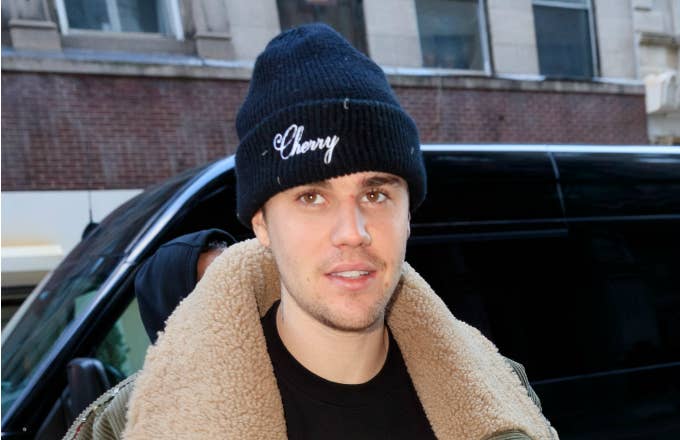 While Justin and Hailey Bieber thought they were just having some April Fools Day fun, some of his fans took offense to the newlyweds joking about expecting a child. As a result, the pop star took to Instagram, where he penned a lengthy post explaining the motives behind the prank, as well as apologizing to those who were offended. 
In the post, uploaded to his page on Tuesday, Bieber accompanied his apology with a screenshot of a Fox News article headlined "Justin Beiber slammed on social media for fake pregnancy news."
Bieber begins by defending his right to have fun and joke with his fans and family. "There's always gonna be people offended, there's also people who don't take jokes very well, I am a prankster and it was APRIL FOOLS," the singer wrote. "I didn't at all mean to be insensitive to people who can't have children. A lot of people I know, their first go to prank on April fools is telling their parents they are pregnant to get a big reaction."
After explaining the commonly used prank, Bieber apologized to those who misconstrued his motives, acknowledging that "[you] sometimes have to roll that dice" when it comes to telling a joke. 
"I will apologize anyway and take responsibility and say sorry to people who were offended. I truly don't want anyone to be hurt by a prank," Bieber continued. "You sometimes just don't know what will hurt someone's feelings."
Although he attempted to extend empathy with his Instagram post, Bieber has not deleted yesterday's posts.