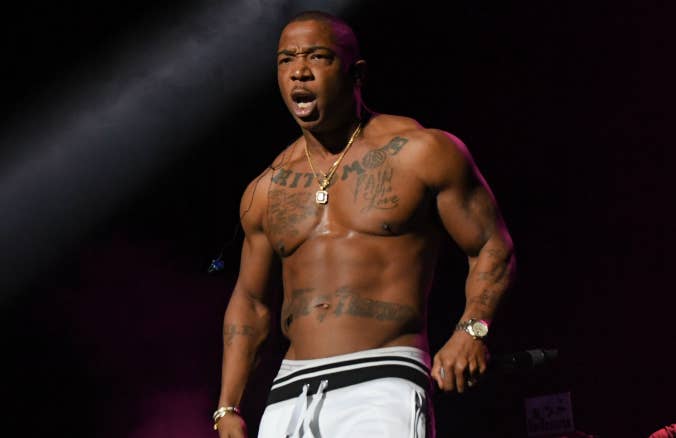 Ja Rule hasn't totally put the Fyre Festival disaster behind him.
On Friday, Rule took to his Instagram to share his latest single, "FYRE." He flipped the festival's name into an acronym that stands for "For Your Real Entertainment." He also uses the instrumental to Doug E. Fresh and Slick Rick's classic track, "The Show," as the backdrop for him to explain what went wrong in the Bahamas.
"The fest—the festival is on fire/We don't need no water, make that motherfucker hotter," Rule rhymes. "Hotter than the sun, but it wasn't that/Show of hands if you got your money back?/Just playing, I got sued for that/100 mil to be exact."
Ja Rule's new track comes after he was legally cleared from a lawsuit regarding the botched 2017 festival. In November, a judge dismissed Fyre festival attendees' appeal to name Rule as part of the $100 million class-action lawsuit filed against Fyre Festival co-founder Billy McFarland and other officials. Rule's lawyer Ryan Hayden Smith told AllHipHop that this and other rulings provide "total vindication" for his client. 
The legal victory hasn't stopped Ja from getting roasted for being affiliated with the festival, which is something he alludes to on "FYRE."
"In the people's court, baby they'll hang ya, like their ancestors," Rule raps. "Full sabotage, it ain't fraud."