Listen to Icewear Vezzo's New Mixtape 'Rich Off Pints 2' f/ Future, Moneybagg Yo, and More
Icewear Vezzo has released his new mixtape 'Rich Off Pints 2,' including features from Future (two, in fact), Moneybagg Yo, RMR, and several more.
Publicist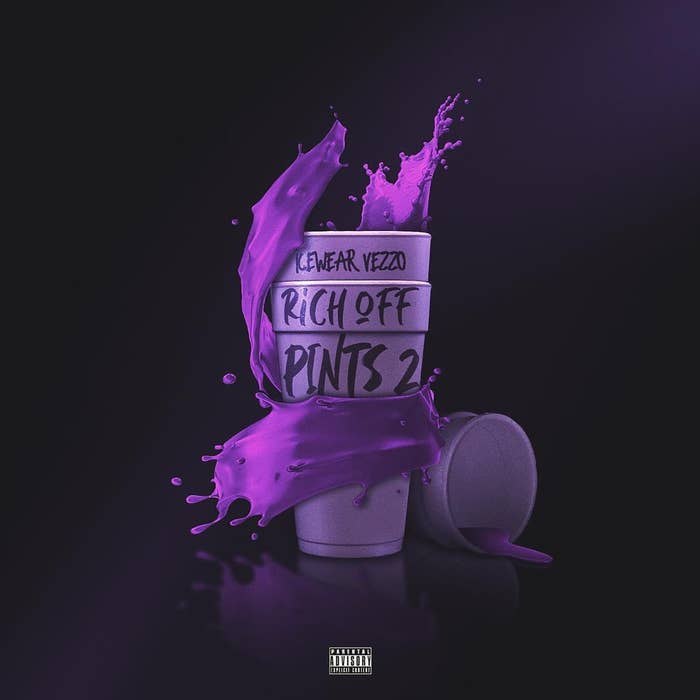 Icewear Vezzo returns to the roots that made him an underground Detroit legend with the release of his latest mixtape Rich Off Pints 2.
Vezzo released the project on Wednesday via his Iced Up Records imprint with the help of a star-studded cast that shows how well respected he's become throughout the industry. Along with Michigan staples like Rio Da Yung OG, Antt Beatz, and Babyface Ray, Vezzo secured features from Future (two, in fact), Moneybagg Yo, and RMR.
Stream Rich Off Pints 2, the sequel to this past summer's original, below:
Since inching his way into the mainstream during the renaissance happening in the Detroit rap scene, Vezzo has worked with Big Sean, G Herbo, Drakeo the Ruler, Mustard, Zaytoven, Lil Durk, and more. He's also a close collaborator with Lil Baby; the two came together for Vezzo's single "Know the Difference," which was paired last month with a video shot in the D:
Fans can catch Vezzo on the now-in-progress Lil Baby & Friends Tour in St. Louis on Sept. 30, Detroit on Oct. 1, and Louisville, Kentucky on Oct. 10.