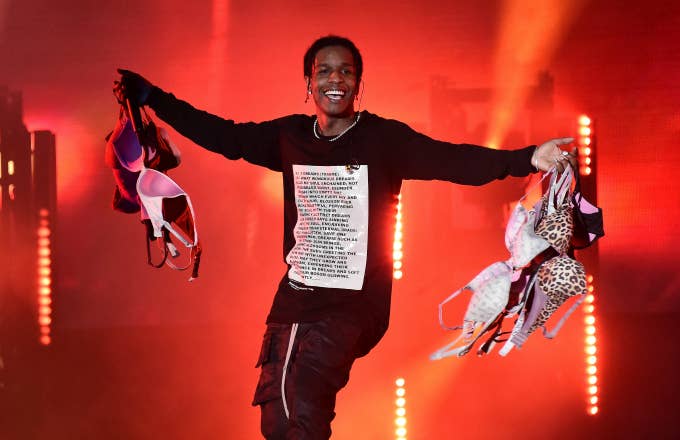 During an appearance on Martinez's new television show, Untold Stories of Hip Hop, ASAP Rocky revealed that he's struggled with sex addiction for nearly his entire life. 

In a preview from the upcoming episode (which you can watch over at TMZ), Rocky says that he's been a sex addict since he was in junior high school. "I was horny," he says in the clip. "I ain't even have no sperm in my testicles yet but I literally just was horny."

He tells Martinez that he's "been a sex addict for some time," and talks about the stigma of making an admission like that can carry. "These are things people stay away from, they don't like to admit. I can't be embarrassed about it."
Although this is the first time Rocky has openly described himself as a sex addict, the rapper has never shied away from talking about his sexual experiences. In Oct. of 2018, Rocky told Esquire that he had his first orgy at 13-years-old, which sparked an interest in orgies that continues into his adult life.
In fact, the conversation was started by him explaining that he was having difficulties designing a $100,000 bed because it needed to support the number of orgies he planned on having. During a recent interview with GQ, Rocky claimed that he's spending his free time on tour having "orgies [...] Foursomes, fivesomes, moresomes. All womens."