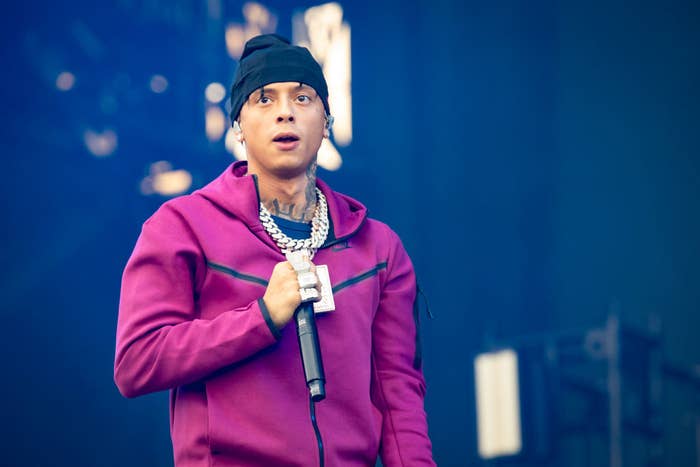 At Parc-Jean-Drapeau in Montreal last weekend, Kendrick Lamar, Central Cee, Baby Keem and more took the stage at the annual Osheaga Festival.
Over the three days, 155,000 people attended the fest, and beyond the lineup card, there were surprise moments that kept everyone in suspense. Thanks to Coca-Cola and the Coke Studio installation for keeping the Complex Canada team refreshed. Click here to play for a chance to win incredible prizes and access exclusive music from your favorite artists—all summer long from Coke Studio.
In the Sunday headlining spot, Lamar brought a condensed version of his Mr. Morale & the Big Steppers live arena show minus some of the visual elements. With his dancers on stage, K. Dot tore through his rich catalogue, dropping hit after hit on the crowd. It was such an efficient set he sent the audience home a little early before the scheduled stop time. Once the shock of the abrupt end wore off, it was hard to think of an obvious track he skipped.
That being said, Baby Keem was at the festival a night before and everyone figured they'd link up for "The Hillbillies" or even "Family Ties," but it was not to be. Keem came on just before headliner Billie Eilish on Saturday and the big news was he announced a new album is imminent while putting a close to his The Melodic Blue era. This was the last show promoting that album, and he said "new album coming soon" to the crowd. Sure, there were lots of Eilish shirts in the audience, but they got swept up in Keem's energy too.
After bringing out Split Decision EP collaborator Dave as a surprise guest at Veld in Toronto on Friday, it was a bit of a letdown that UK rapper Central Cee flew solo at Osheaga on Sunday. His DJ then warmed up the crowd with about 10 minutes of mostly Drake hits, which potentially set up false hope: could The Boy come out for "On the Radar Freestyle"? This is all selling Cench short, because he's a capable leading man all on his own. With wide eyes unflinching, Cee spit without backing track, including his contributions to summer smash "Sprinter" towards the end.
On Friday, we got a double shot of rap on the side stages to close the night. First up was Jpegmafia, accompanied by only a redesigned PS1 logo spinning in the background. He paid homage to the Canadian crowd with a mangled cover of Carly Rae Jepsen's "Call Me Maybe." She performed at the fest as well, so hopefully she saw it. After that, Joey Badass admitted he was fighting a migraine to deliver his best on stage, and no one in the crowd would've suspected he wasn't 100 percent had he not mentioned it. He had a little Canadiana in his set, performing "Show Me" from his album1999, which uses a sample of Montreal band Men I Trust.
Lil Yachty was also a little under the weather at Osheaga, by his own admission. His set was pretty divisive, with some in the audience maybe not totally up to speed on his stylistic change on Let's Start Here. What the set might've lacked in overall energy, it had a full band that brought his psych-rock project to life. And he performed "Poland," just once.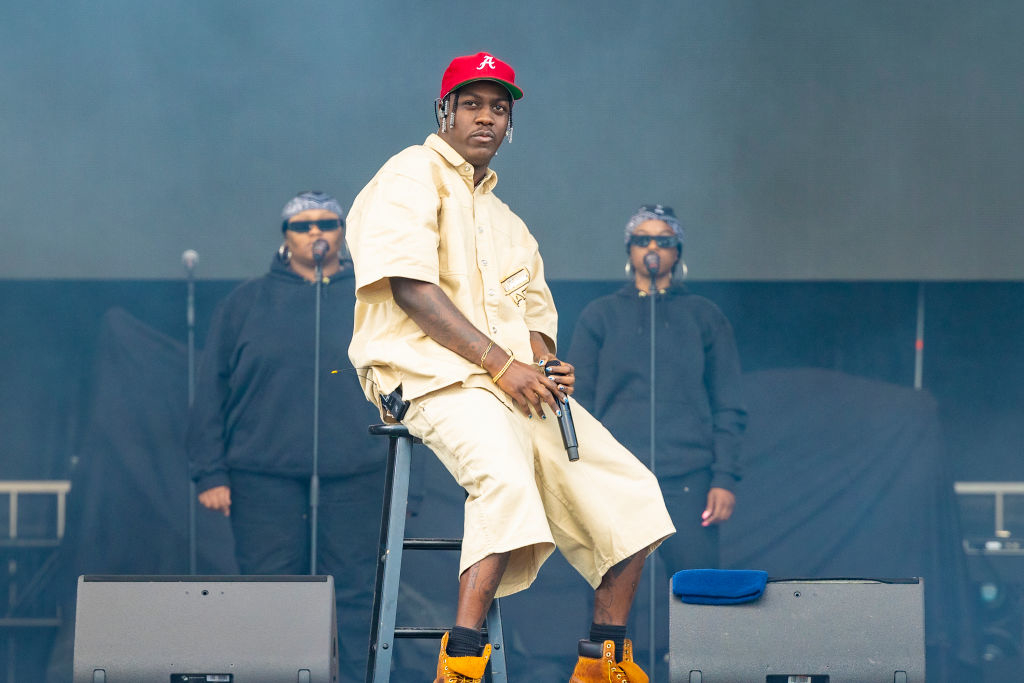 The Nelly Furtado comeback story hit a new level in Montreal over the weekend. She wasn't on the bill and yet she managed to perform on stage with Lido Pimienta and Dom Dolla. Furtado and Pimienta also got to link up with Bomba Estéreo later in the day. After being encouraged by Drake to make new music, Furtado has been seen everywhere, including with Timbaland. Expect big things from her next release.
The last big surprise at Osheaga was Eilish being joined on stage by Armani White, who of course blew up thanks to his hit song named after the Happier Than Ever star. It was the first time they ever shared a stage, and it made for a huge moment. He got to perform the song in front of the subject in question, which had the many Eilish fans in the crowd losing it.