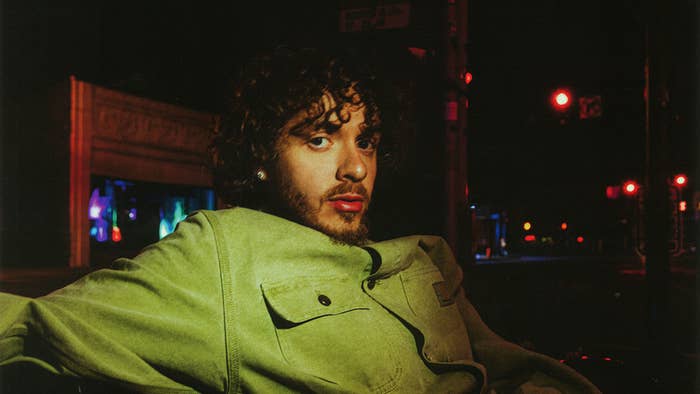 Almost exactly a year after the release of his much-hyped (but critically panned) sophomore studio album Come Home the Kids Miss You, Jack Harlow returned with a simple tweet this week: "Jackman. My new album. Out this Friday – 4/28," he wrote, alongside a shirtless album cover that was shot in a Louisville alleyway.
After the blockbuster rollout for CHTKMY, the relatively minimal announcement of the follow-up album feels deliberate. There were no pre-album singles, no music videos, and no talk show appearances. Just the music, an album cover, and a tweet. Before the 10-song project even hit DSPs, he was clearly signaling a back-to-the-basics approach to music after being criticized for the glossy and (at times) hollow feel of the last record.
So, is this a comeback record for Jack Harlow? Did he turn things around? Members of the Complex editorial staff shared our first-listen thoughts.
Best song?
Eric: "Denver." It's been a weird year for Jack Harlow. On one hand, he's making an absurd amount of money and performing under the bright lights of national TV stages like SNL and the Today Show. On the other, he's the butt of every joke online and people really seem to hate his last album. In two verses on "Denver," recorded four months apart, Jack grapples with the mindfuck of his own current reality in a compelling way, even acknowledging the very cliché of being a famous rapper who pines for the old days. It's the kind of honest, nuanced songwriting that was mostly missing from CHTKMY.
Jessica: "They Don't Love It" is a standout track and my personal favorite off the album. It is an energetic track that has all the appeal of Harlow's previous radio or playlist hits, but on this track, you can also hear Harlow maturing in his presence and vocal delivery.
Jordan: I think the most important song on Jackman is "Gang Gang Gang" because the subject it covers is important. People will often give their friends the benefit of the doubt no matter what, even if they're being accused of reprehensible things. I think Harlow covered that topic in a real way on this track and highlights the pitfalls of a "ride or die" mentality.
Dayna: Although it might be viewed as the most controversial, "Gang Gang Gang" is the best song on Harlow's project. The Louisville, Kentucky, native flows about realizing that the people you grew up with can make questionable actions. Harlow's ability to story tell on a touchy subject matter shows his overall growth and versatility as a lyricist.
Biggest skip?
Eric: "Gang Gang Gang" is a heavy listen, and I don't see myself returning to it often. I appreciate the ambition to tackle a difficult, risky topic like this (dealing with friends who have done terrible things), but I don't think he accomplished what he was trying to do on this one, and there's minimal replay value.
Jessica: "Is That Ight?" I hate to write this because there is nothing extremely awful about "Is That Ight?" But if I'm being completely honest, I just don't like how he says "ight." It's a personal preference.
Jordan: There were no clear skips for me on this album. It was funny, though, that Harlow opened the album with White Guilt bars and pointing out the privileged folks in his fanbase and addressing the racial divide in rap, but then later listed every other reason why he's successful besides because of his complexion on "It Can't Be."
Dayna: "No Enhancers" is a throwaway. We already know that Harlow can do melodic-catchy songs well. This was proven with "First Class." However, I get that he needed a song so that fans can easily grab Instagram captions. This was it.
Best thing about the album?
Eric: It's a back-to-the-basics "comeback" album that fixes some of the glossy, surface-level lyrical mistakes of CHTKMY. There are faults (more on that in a moment) but I do think these songs are an accurate reflection of what's really going on inside Jack's brain right now, which is refreshing.
Jessica: I can appreciate the direction he took with this album. It's more serious. Although I liked past songs like "First Class," it's clear that he wanted to stay away from the gimmicks and classic samples and show people that he can rap. Harlow also hit the sweet spot with the 10-track album length.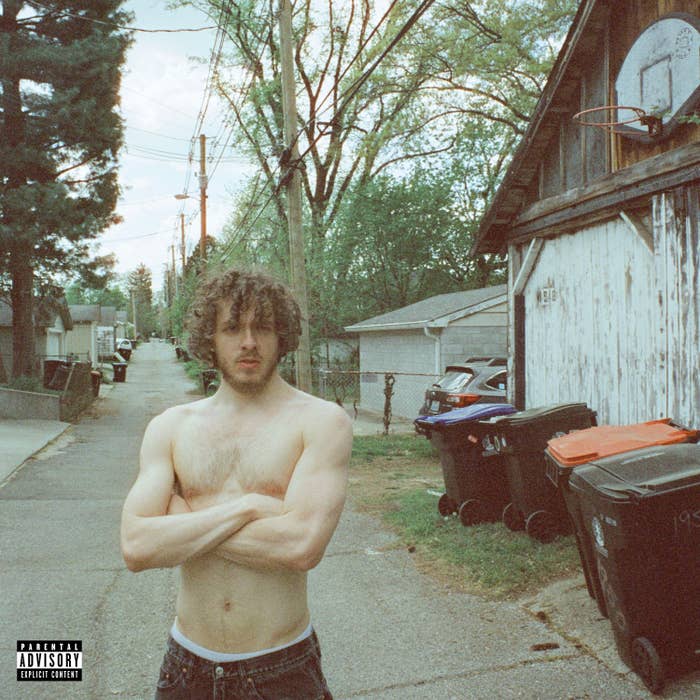 Jordan: Jack Harlow is finally rapping again. And not rapping like he's too cool to try, but rapping like he heard the criticisms from his last album and now has something to prove. This is the Harlow I missed, and I'm glad he showed up in this way on Jackman. The vulnerability and reflectiveness on the album were also really refreshing.
Dayna: It's the project that no one asked for but everyone needed. It was the reminder that Jack Harlow can actually rap, and rap over sick beats at that. The beat selection for each song is genuinely a chef's kiss. He didn't play it safe. He was rapping like the rent was due, and anything was up for grabs.
Worst thing about the album?
Eric: Jack's been reading comments. Jackman is very wrapped up in the lore of Jack's own career arc, with more than a few references to the negative reviews of CHTKMY. Unsurprisingly, these songs are gloomier than a lot of his previous work. I appreciate the honesty of the writing, but the dark cloud hanging over Jack's own career lore sucks away some of the carefree, charismatic charm that made him so appealing in the first place. This was the honest, introspective album that he clearly wanted to make right now, as he addresses the critics and narratives head-on. I just wonder how many people will care about the subject matter if they didn't read the same reviews Jack did.
Jessica: No notes.
Jordan: I didn't see any glaring issues with Jackman. It was bold of Harlow to label this 10-track surprise project an album in the first place, and all of the songs are pretty focused and cover a specific aspect of his life or how he's been navigating his newfound fame. And the production is great.
Dayna: The worst thing about the album is the cover art. Fans would never guess that the album actually has heat with an album cover like that. Maybe Harlow is taking tips from Drake about choosing bad cover art? We'll never know.
Biggest surprise?
Eric: "Gang Gang Gang," a song where Jack raps about going back home for the holidays and hears about friends from childhood who have rape and molestation allegations. It's the kind of raw, personal song he seemed reluctant to write on CHTKMY, but he takes the swing here anyway. I don't think it fully connected, but I'm honestly surprised he took the swing at all.
Jessica: Two things come to mind. The first surprise is that there were no major features on this project. This makes a little more sense now, considering the tone and direction of the project. Even so, I expected at least one of his industry friends to hop on a track. The second surprise came when I heard "Gang Gang Gang." I don't think I've heard a male rapper tackle topics of accountability and abuse so explicitly on a track before. It was a bold choice, but one that many listeners can appreciate.
Jordan: I'm surprised at how transparent and vulnerable Harlow was on this project. Breaking down the challenging aspects of the family dynamic between him, his older brother, and his father on "Blame On Me" was refreshing because it was so real. These were the kind of raps that made me a fan of Harlow in the first place, back in the Loose days.
Dayna: I was surprised there weren't any features. Honestly, I was shocked that Kanye West didn't make an appearance after he said Harlow was "Top 5 right now" last February. I was looking for a big-name feature. However, Harlow doesn't need it. He held his own.
Final Thoughts?
Eric: Jackman is an album that Jack Harlow thought he needed to make. He's well-aware of the narratives surrounding his career right now, and instead of acknowledging the blowback to CHTKMY in a press run, he did it in the music. And in some ways, it worked out well. Jackman has the lyrical heft that CHTKMY was missing, and his back-to-the-basics approach will likely shift the Twitter narrative back in his favor. To me, this feels more like a between-album mixtape than a big comeback record, though. It's strategic. He's getting shit off his chest and pressing a reset button on his career, and in those ways, I'm sure it'll achieve what he wants it to. I just don't know how much replayability there is to be found in an album about another album cycle. Beyond the diehards, who will keep running back songs about bad reviews and criticism? I hope this serves as a palette cleanser, opening a door for the old charismatic, carefree Jack to return on the next one. 
Jessica: You can tell Jack Harlow had a point to prove with this album. It was a strategic project that aims to show his skill and appreciation for the genre. I think he accomplished what he set out to do. Jackman is a concise body of work that pushes Harlow forward as a rapper that listeners should take seriously. There are fun and energetic moments on the project, but what makes it stand out is Harlow's maturity and delivery over more classic production. I think Harlow just hit his personal best with Jackman.
Jordan: Jack Harlow took actual risks on Jackman, and I appreciate him for that. Rappers today are often so focused on keeping their discography vacuum tight that most would have called a project like this a mixtape, but for Jack to outright label it an album and keep it strictly to raps (and vulnerable ones at that) was a brave and pretty dope decision. Some of his bars still need work, but that comes with learning and growing in the game. Jackman has great beats, insightful bars, and features a Jack Harlow that many of his longtime fans have missed, me included.
Dayna: Overall, the album was solid and the best project that Harlow has put out in a while. I hope that as his career progresses that he's able to put out work that stands the test of time. His projects are memorable in the moment but when the best album of the year conversation comes into play, his work easily gets bypassed. He has the pen, the flow, and the versatility, but it's just a matter of finding a formula that makes him unforgettable.