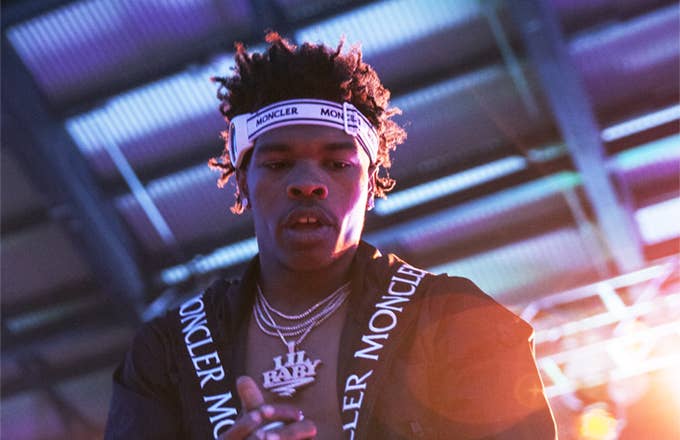 Lil Baby's debut studio album entered the Billboard 200 albums chart this week at No. 3.
Harder Than Ever is the Atlanta rapper's first top 10 project on the chart after his Too Hard mixtape peaked at No. 80 in December 2017. The album moved 71,000 units and 65,000 of those were from streams. The project's impressive totals were helped in part by its hit Drake-assisted single "Yes Indeed," which debuted at No. 49 on the Hot 100 chart, propelling the Quality Control artist to No. 1 on Billboard's Emerging Artists chart.
Speaking on the success, Lil Baby recently told Complex, "Everything is crazy, coming from never being in the limelight to being well-known. Especially in Atlanta, where some of the craziest stuff has happened. Like people coming up to me like, 'Nobody ever told you that you look like Lil Baby?' But I'll be like, nah. Or like, somebody told me that. I'll never just say, it's me. But I actually see people walk up on me with their phone on Google, like, 'Look!' Whether I'm at the gas station or I be at the store, I be there by myself. I be regular."
This week's chart was topped by Korean boy band BTS, who became the first K-pop group to top the Billboard 200 albums chart with their new project, Love Yourself. The album earned 135,000 first-week equivalent album units in the U.S. Of that total, 100,000 were traditional album sales.
In addition to being the first No. 1 K-pop album on the Billboard 200, Love Yourself is now the highest-selling K-pop album in America of all time, as well as the first primarily foreign-language No. 1 album in over 12 years.
After three consecutive weeks at No. 1, Post Malone's beerbongs & bentleys dropped to No. 2 on the chart with total 123,000 units.