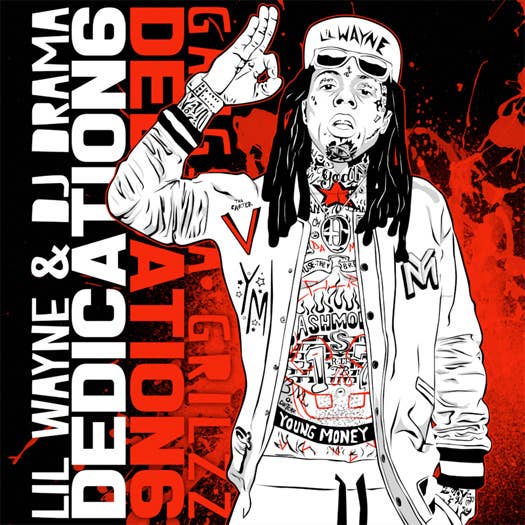 Lil Wayne's Dedication 6 mixtape is here.
Hosted by DJ Drama, Wayne's seminal mixtape series is 15 tracks and includes features by Nicki Minaj, Gudda Gudda, Cory Gunz, Zoey Dollaz, Euro, and more. From the tracklist, Wayne tackles instrumentals by Lil Uzi Vert, Rich the Kid, among others.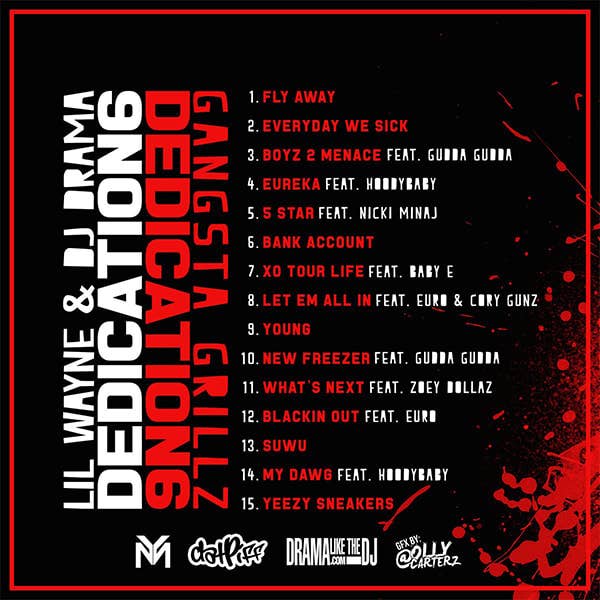 Dedication 6 follows his fifth installment that was released in September 2013. That mixtape was well-known for his Chance the Rapper collaboration, "You Song." Wayne and Chance would go and work on "No Problem" with 2 Chainz. They won a Grammy for Best Rap Performance for the song this year.
Chance is a known fan of Wayne, and recently called him the Michael Jackson of hip-hop.
While giving his take on Eminem's Revival, Lil B shouted out Wayne and thanked him for still making music.
Will Dedication 6 get the same reaction from his fans? You can stream it below and download here.