Premiere: Vashtie and DJ Noumenon Link Up for "Nothing New" Mix
Vashtie and DJ Noumenon join forces for a new mix that you'll have on repeat.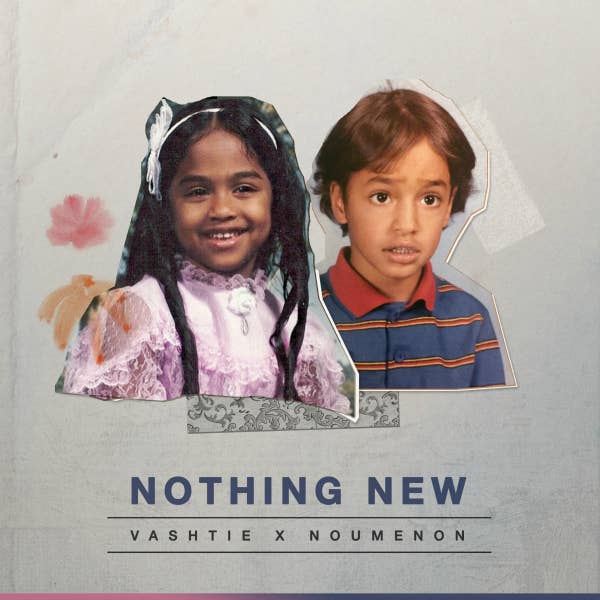 Publicist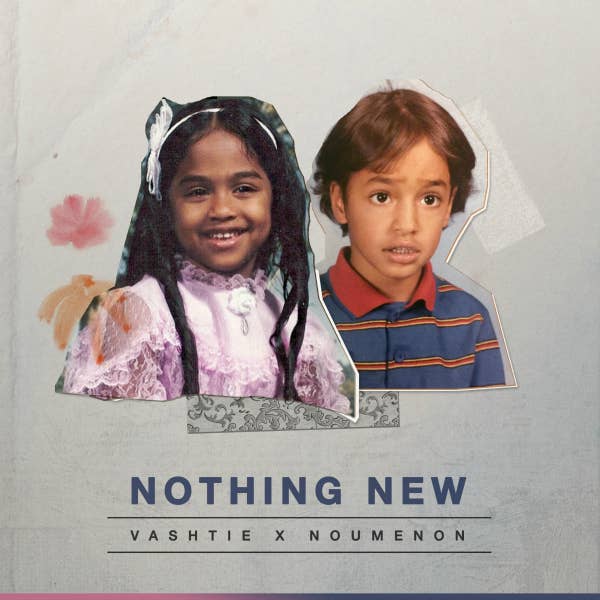 You can always count on Vashtie to deliver a mix that showcases her impressive musical range, and her latest is no different.
"Nothing New" finds Vashtie linking up with DJ Noumenon for a mix that, in their words, displays how "hip-hop's most notable artists have cleverly sampled from the most influential and legendary musicians of all time." That rings true throughout the stellar 72-minute mix, which features Kanye West, Jay Z, Drake, Kurtis Blow, Marvin Gaye, Steely Dan, and many more.
It's a fitting return for Vashtie, who recently took a two-week digital detox (which you can read all about here). Bump "Nothing New" below, and if you're in the NYC area today (Aug. 24) you can catch Vashtie DJing at the Urban Outfitters in Williamsburg from 6-9 p.m. 
01. Intro - The Way We Were - Gladys Night and The Pips
02. Maybe Tomorrow - Jackson 5
03. All That I Got Is You - Ghostface Killah ft. Mary J Blige
04. Ready Or Not - The Delfonics
05. Sock It To Me - Missy Elliott
06. Grandma's Hands - Bill Withers
07. No Diggity - Blackstreet
08. Bam Bam - Sister Nancy
09. Famous - Kanye West ft. Rihanna
10. You Can't Turn Me Away - Sylvia Striplin
11. Get Money - Junior Mafia ft. The Notorious B.I.G.
12. Dove - Cymande
13. The Score - The Fugees
14. The Edge - David McCallum & David Axelrod
15. The Next Episode - Dr. Dre
16. I Chase The Devil - Max Romeo
17. Lucifer - Jay-Z
18. A Little Bit Of Love - Brenda Russell
19. Sill Not A Player - Big Pun
20. Come Live With Me Angel - Marvin Gaye
21. I Wanna Get To Know You - G-Unit
22. Saudade Vem Correndo - Stan Getz
23. Runnin' - The Pharcyde
24. Much Too Much - Marcus Miller
25. Can't Knock The Hustle - Jay-Z
26. Fool's Paradise - Meli'sa Morgan
27. Nautilus - Bob James
28. Daytona 500 - Ghostface Killah
29. Walk Right Up To The Sun - The Delfonics
30. If I Ruled The World - Kurtis Blow
31. If I Ruled The World - Nas Ft. Lauren Hill
32. As Long As I've Got You - The Charmells
33. C.R.E.A.M. - Wu-Tang Clan
34. Juicy Fruit - Mtume
35. Juicy - Biggie Smalls
36. The Payback - James Brown
37. My Lovin' - En Vogue
38. Rise - Herb Alpert
39. Hypnotize - Biggie Smalls
40. Vibez - Adam Feeney and Chester Stone Hansen
41. 0 to 100 - Drake
42. Kid Charlemegne - Steely Dan
43. Champion - Kanye West
44. Cola Bottle Baby - Edwin Birdsong
45. HarderBetterFasterStronger - Daft Punk
46. Stronger - Kanye West
47. Backstabbers - The O'Jays
48. Wish I Didn't Miss You - Angie Stone
49. I Choose You - Willie Hutch
50. International Players Anthem - UGK ft. Outkast
51. Prison Song - Tommy Butler and Carlton Williams
52. Mask Off - Future 
53. I'd Rather Be With You - Bootsy Collins
54. Redbone - Childish Gambino
55. Tiden Flyver - Boom Clap Bachelors ft. Liv Lykke
56. Bitch, Don't Kill My Vibe - Kendrick Lamar
57. Avril 14th - Aphex Twin
58. Blame Game - Kanye West