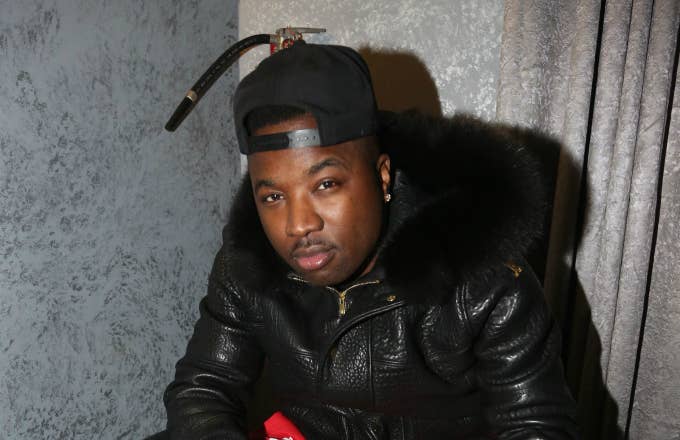 Troy Ave has experienced moments of success in his career, but controversy has followed the Brooklyn rapper at each step of the way, too. He's made some questionable moves that have led to negative outcomes, with the most recent being an interview on the Breakfast Club where he called his career "the second coming of 2Pac." 
(On a more serious note, Troy recently pleaded not guilty to second-degree murder charges stemming from the Irving Plaza shooting that resulted in the death of Ronald McPhatter, Troy's bodyguard. The case is still playing out in the court system, and we're not going to dwell on it here.)
Below is a list of more questionable moves from Troy's career.
Exposed for rapping freestyle off phone
Rapping a freestyle off a phone is not a move out of the ordinary in the tech age; ask Drake about it. What made this incident on Sway in the Morning a fail was that Troy Ave attempted to hide his phone during the freestyle. Sway let the viewers know what was really going on.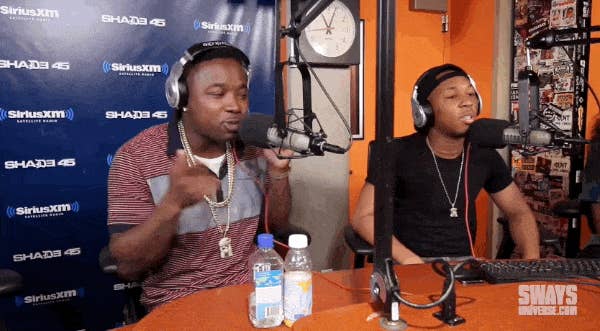 Questionable tweets
I get that Twitter is an open forum for opinions and discussions, but Troy has proven in the past to share wildly inappropriate takes that don't really benefit anyone and make him look worse off. Writer Craig Jenkins has rounded up a number of these tweets as a reminder of Troy's viewpoints, like this take on babies and AIDS:
A BABY is Worst Then AIDS mainly Because a BABY By a HOE is a LIFETIME Embarrassment & It Cost U Maaad Money, Aids U jus Die Off
Or this take on gay men in jail:
Do Gay Men even care if they go to Jail? If I had to go to jail and it was mad chicks in there I wouldn't be that upset
Troy has also asked his followers on several occasions whether they would want a "gay son" or a "mildly retarded son." The question itself is pretty disturbing.


HARD COPIES OF MAJOR WITHOUT A DEAL SELLING THE FUK OUT IN BEST BUY .....

$HiT

is real GOD is Great EVERYTHING IS POSSIBLE
He would later address the low mark, saying he makes 90 percent off each sale. Guess that's one way to spin it.
Freestyle Pt. 2
Troy Ave pulled up to Sway in the Morning for a second time to freestyle, and the results were... less than impressive. To Troy's credit, he didn't use a phone this time around, opting to go off-the-dome for this performance. But the comments tell the tale: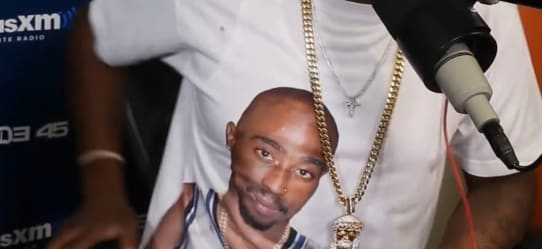 Making Light of Capital Steez's death
Troy Ave and Joey Badass spent the early months of 2016 in a feud, with both rappers trading shots on wax and on social media. Many felt Troy crossed the line when he included the late Capital Steez in his diss track "Bad Ass": "Don't be suicidal like your friend in the casket/Steez burning in hell."
Instead of clarifying or apologizing for his words, Troy doubled down and said he didn't regret it. "I got friends that's killing shit, he got friends killing themselves," he said in an interview on Sway in the Morning. It's one thing to be tactical with your bars; it's another to sound tactless and act like you did nothing wrong. Even Royce 5'9'' told Complex that Troy should have apologized to Capital Steez's family. 
Dropping a music video disguised as a "sex tape"
Back in December, Troy Ave claimed he was being extorted after someone stole his laptop which housed footage of him having sex. He also said they were going to release the video at a specific time. How convenient when it turned out to be a music video from Troy called "Sex Tape." The publicity stunt backfired, and the actual video was extremely awkward, which you can see for yourself above.
Calling his career "the second coming" of 2Pac
​This one feels self-explanatory, but just as a caution to other rappers: you're probably better off not including 2Pac's name near yours unless you've reached a certain level of success and critical acclaim.