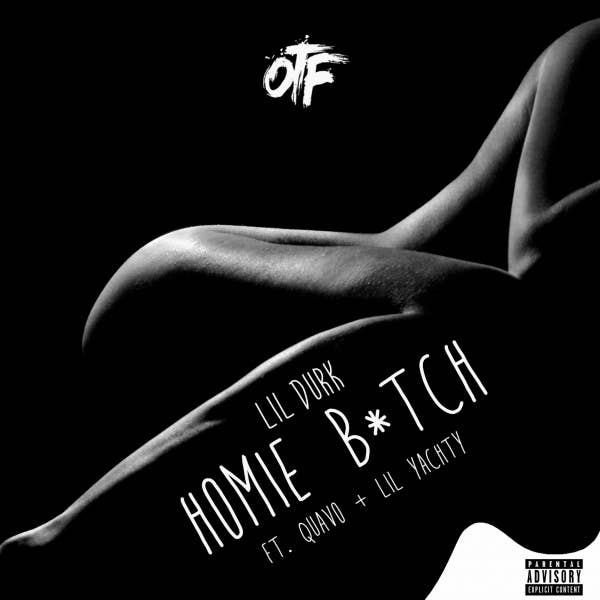 Chicago representative Lil Durk links with Quavo and Lil Yachty on "Homie Bitch," which highlights how each rapper is taking their relationship with a female friend to the next level.
Durk spends his verse going the x-rated route, and Quavo puts things in context for his moves: "She was here before the models/She was here before the bottles/She was here before the guala/So you know I gotta spoiler her." Yachty slides in at the end with a no-fucks-given approach: "I'm on some fuck who you is and who you datin' shit."
"I did this record in L.A. late last year," Durk told Complex via email. "Me and Quavo was talking back and forth, I sent it to him [and] he laid his verse. Then Yachty came to Chicago and heard it, laid his verse and the rest is history."
Listen to "Homie Bitch" below. Lil Durk's recent single "Pressure" is available for purchase on iTunes, and you can stream his latest project Love Songs for the Streetshere.
On the new music related tip, Quavo is at work on a collaborative project with Travis Scott, and Yachty is set to drop his debut studio album Teenage Emotions this Friday (May 26).