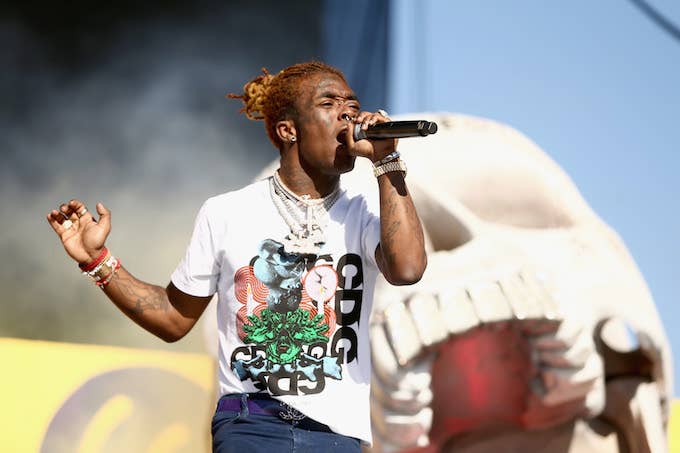 Amid label troubles with Generation Now, Lil Uzi Vert's new song "Free Uzi" has been taken down from Apple Music and TIDAL since its release on Thursday.
The reason it was removed from both streaming services doesn't have anything to do with Uzi's label woes. The Philly native rapped over the beat from G Herbo's song "Gangway," and according to TMZ, Uzi didn't clear the sample, which is reportedly why it was taken down.
The producer of the track, DJ L, is apparently cool with Uzi using the beat and most likely not involved in the takedown of the song.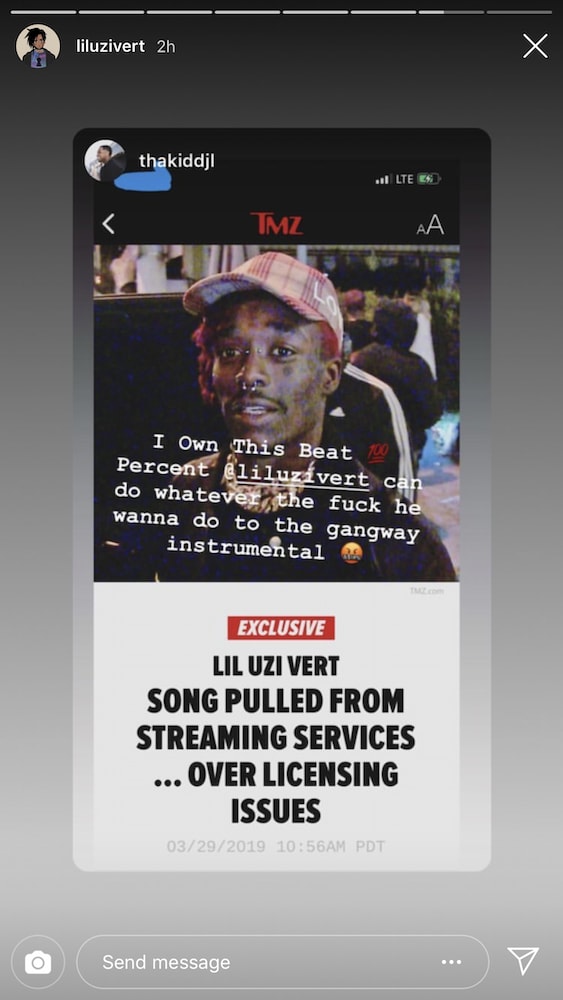 Generation Now told TMZ that they weren't asking for the song to come down and that there is no ill will between the two sides. The label added that Uzi chose to share the track after Drama and Cannon said they'd back his decision to release music.
When previously contacted regarding the song, an Atlantic rep told Complex it was a leaked song and not an official release.
While "Free Uzi" had many people excited, some weren't so taken with the new song. GoldLink claimed in a now-deleted Instagram Story that Uzi had stolen the "DMV flow" for the track, but didn't point out any specifics. "Free Uzi" is Uzi's first solo offering since last year's "New Patek."
"Free Uzi" is still available on YouTube and SoundCloud.