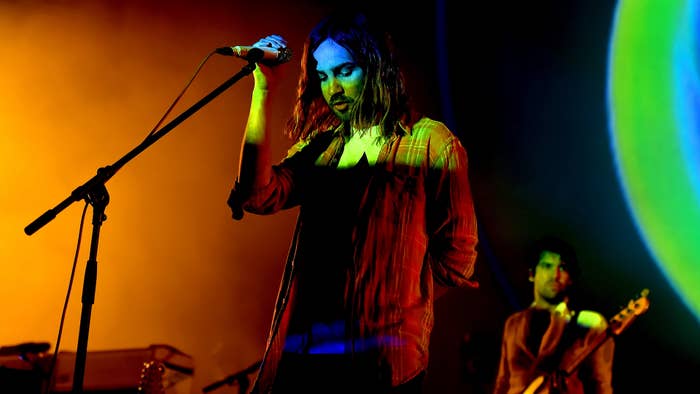 Tame Impala kicked off phase one of their long-awaited, rescheduled Rushium Trials tour in Chicago on Tuesday, in support of their 2020 album The Slow Rush.
They also gave the audience a special treat by playing their Travis Scott collaboration "Skeletons," which was produced by Tame Impala frontman Kevin Parker. "Skeletons" appears on Scott's highly-acclaimed 2018 album Astroworld. Parker previously played the song with Scott in 2018 on Saturday Night Live, where Parker was on bass and John Mayer was on guitar.
Tuesday's show was the first time the five-person band had played together since March 2020, when their North American tour was postponed due to the pandemic. Just a month before that, in February, Tame Impala had dropped off their fourth studio album, The Slow Rush.
During the project's release, Parker touched on the inspiration behind it, telling Beats 1 radio host Zane Lowe, "Rhythms for me, almost more important than the actual melodic chords and stuff themselves … All the rhythms going together is, to me… To me that's like the cornerstone of Tame Impala music and has always been without me realizing it," he explained. This album, I just really wanted to explore that more and push it further."
In addition to playing album cuts—including album track "One More Hour" for the first time—the band performed the song "Runway, Houses, City, Clouds" from their 2010 debut album Innerspeaker, a song they haven't played since 2013.