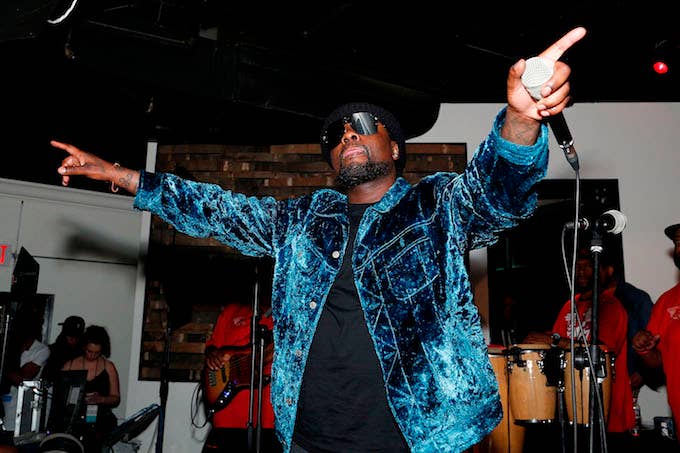 Wale has released his latest song, "Daylight," which is produced by Thelonious Martin.
The D.C. rapper is preparing for the release of his sixth studio album later this year. "My album finished I'm just out here playin'" serves as the message on the cover art for "Daylight."
During a recent appearance on Sole Collector's Full Size Run, Jim Jones shared his take on why it was people from Harlem, not Wale, who popularized Nike Goadome boots in the early to mid-2000s. "Wale don't want to have no sneaker conversation with me," Jones added. "He get fly, but a lot of the sneakers he be wearing be 'boo-boo.' I don't like them joints."
Wale responded back, tweeting, "Jim Jones wellin like shyt.. yes WELLIN."
Wale referenced Jones' comments again on Monday, posting a photo of himself in a pair of baby blue Jordans, alongside the caption, "Me and my boo-boo shoes."
Wale's found other things to keep him busy. In early April, he held the fifth annual WaleMania showcase, a merging of hip-hop and wrestling. The event took place in New York, around the time of WrestleMania. The lineup included wrestlers Booker T, Samoa Joe, and Lio Rush, as well as rappers Smoke DZA, Westside Gunn, and the G4 Boyz, among others.