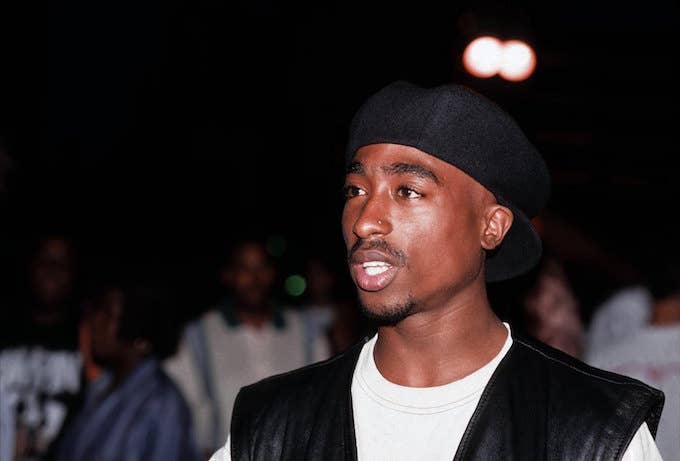 2Pac's estate has finally won the battle over his unreleased music. Entertainment One had to fork over a six-figure settlement for unpaid royalties from posthumous releases they had managed, TMZ reports. The estate sued Entertainment One because the estate claimed it had missed out on royalties worth seven figures.
The estate was administered by 2Pac's mother, Afeni Shakur, who sued Entertainment One in 2013 to recover the unreleased master recordings that 2Pac had made. Though Afeni passed away in 2016, the lawsuit went on, and was overseen by the estate's other trustees. Now, all the unreleased recordings—which hold a lot of value—will go back to the estate.
The Blast further reports 2Pac's estate is now sitting on two to three albums worth of material, with plans to release it soon.
2Pac's untimely death was recently revisited in a diss track by Eminem. In Em's "Killshot" diss towards Machine Gun Kelly, Em blasts the 28-year-old Cleveland rapper's album sales, man bun, and everything in between. Em jokes that Diddy was involved in 2Pac's death in one of the song's wilder moments.
However, Jay Electronica didn't find Em's song too amusing, and he tweeted a warning directed at Em. "How dare you accuse Diddy of killing Tupac while you completely look pass Jimmy Iovine and those who profited from his death the MOST," Jay tweeted. "You best tread carefully son, before I come tear your ivory tower down like Sulaiman done the Templar Knights."