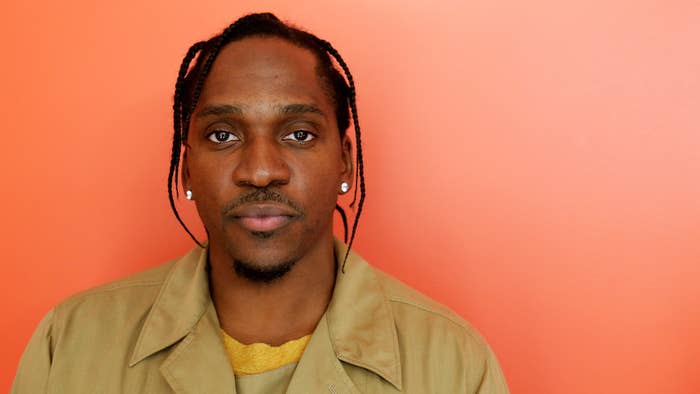 Pusha-T is digging even deeper into the business side of the music industry.
The rapper and G.O.O.D. Music president has announced his new label, Heir Wave Music Group, which will concentrate on signing and cultivating artists from his home state of Virginia. He shared the news this week,during an event at Defiant Studios in Richmond. Push also revealed that he's signed the label's first artist, Petersburg, VA rapper Kahri 1k. Kahri dropped his new project The Ghost of Pecan Acres via Heir Wave at the end of January.
"As far as Virginia goes and where I'm from, the 757…I sort of feel like we haven't established like a circuit that's really our own," Pusha-T said during the event. "Now, with the label, that's one of the things I'm trying to do. ... I felt like Kahri, and I felt like Kahri's project, would be a great one to start this whole campaign with."
King Push has been busy. Back in January, the longtime Bape fan released a collection with the iconic streetwear brand, which includes t-shirts and hoodies emblazoned with a redesigned Ape Head logo that mirrored a Pyrex measuring cup, as well as a flip of the Baby Milo logo.