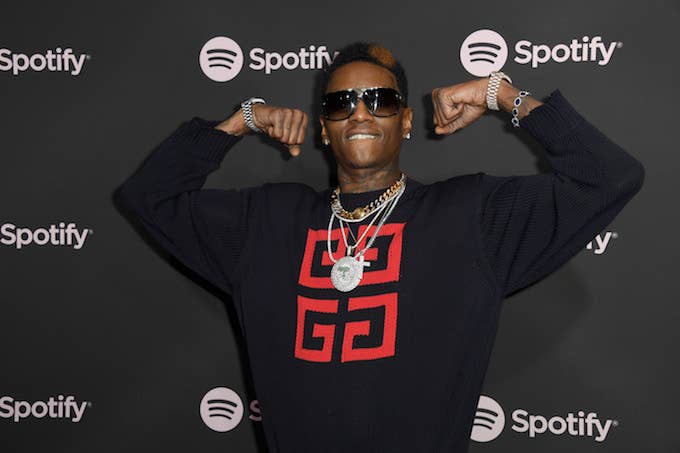 The police who raided Soulja Boy's home last week later found their tires slashed, according to TMZ. Authorities have opened a second investigation that implicates the rapper. The first investigation involves an allegation that Soulja kidnapped one of his exes. Following the accusation, law enforcement obtained a search warrant for Soulja's house.
While the cops were searching the home, someone slashed the tires of three unmarked police cars. A felony vandalism investigation is under way. Authorities don't know if the tire slashing is related to anyone Soulja knows.
As for the other investigation: Soulja is cooperating and the cops took some items during their raid, according to TMZ.
Earlier this month, Soulja Boy had allegedly beat and kidnapped a woman in his home after the two of them got into a heated argument.
Kayla attempted to leave the property after the argument on early Saturday and clipped the curb while backing out of the driveway. Soulja's assistant reportedly saw the incident and the two of them started fighting before the rapper came out to break it up. Kayla has alleged that Soulja punched and kicked her while she was on the ground before tying her up to a chair in his garage with an extension cord and imprisoning her for six hours.
When she was released later that morning, Kayla said that she fractured three ribs and suffered a concussion from the alleged assault. Law enforcement have confirmed that there's an "active investigation" into a kidnapping report filed that Saturday morning. Soulja has since denied the allegations.