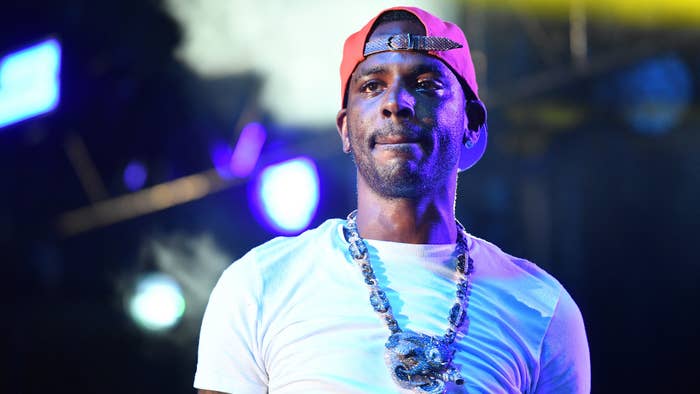 A person of interest in Young Dolph's murder was shot and killed in Memphis, Tennessee, ABC 24 reports.
The man, identified as Joshua Taylor, was discovered by Memphis Police on Wednesday afternoon. Taylor's family members identified him as the shooting victim. No suspects have been identified. According to witnesses, he was potentially shot on Tuesday night.
Taylor was named a person of interest in Dolph's death last February and was facing a number of charges, including theft of property between $10,000 and $60,000, and possession of a prohibited weapon. In addition to Taylor, police were interested in another man, 26-year-old Devin Burns; however, neither was officially labeled as a suspect.
Dolph was fatally shot on Nov. 17, 2021 at Makedas Homemade Cookies in Memphis. Four men were charged following his death: Jermarcus Johnson, Justin Johnson, Cornelius Smith, and Hernandez Govan.
Authorities say Justin Johnson and Smith carried out the shooting, which was allegedly ordered by Govan. They believe Jermarcus Johnson helped Justin Johnson evade police following the attack.
Jermarcus is facing charges of first-degree murder, while Justin was booked on a first-degree murder charge, as well as criminal attempted first-degree murder, unlawful carrying and possession of a firearm, and employment of a firearm with intent to commit a felony.
Smith was charged with first-degree murder and is believed to have stolen the vehicle that was used in the shooting. Govan is facing first-degree murder, conspiracy to commit first-degree murder, and attempted murder charges