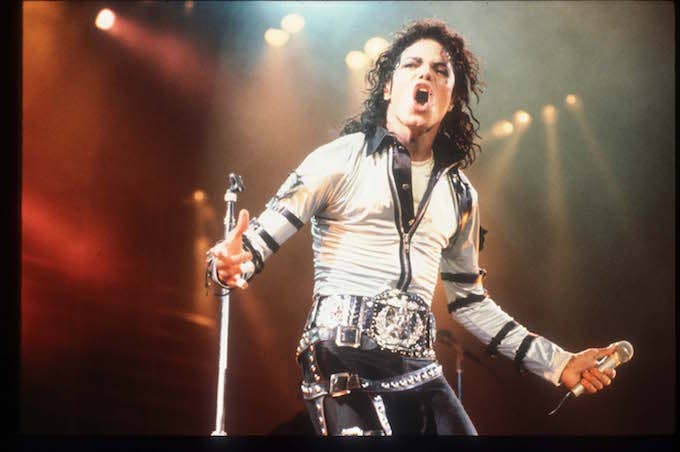 The ongoing feud between the Michael Jackson Estate and HBO over the contentious documentary Leaving Neverland has now become a legal battle, which could potentially cost the premium cable network up to $100 million, Deadline reports.
According to an injunction filed by the Jackson Estate, and obtained by the outlet, "The Jackson Estate will seek all damages proximately caused by HBO's reprehensible disparagement of Michael Jackson, which could exceed $100 million should HBO succeed in the damage it is intending to cause to the legacy of Michael Jackson."
"Petitioners further pray that the arbitrator award punitive damages in the maximum amount permissible if and when Petitioners show their entitlement to such damages," the 53-page filing also read.
The sex abuse documentary premiered during the Sundance Film Festival last month while under a large police presence.
"HBO breached its agreement not to disparage Michael Jackson by producing and selling to the public a one-sided marathon of unvetted propaganda to shamelessly exploit an innocent man no longer here to defend himself," attorney Howard Weitzman told Deadline.
"HBO could have and should have ensured that Leaving Neverland was properly sourced, fact-checked and a fair and balanced representation," he continued. "Instead they chose to fund and produce a film where they knew the two subjects had for many years testified under oath and told family, friends and law enforcement that Mr. Jackson did nothing inappropriate to either of them."
Even with all the backlash, HBO execs have maintained a firm stance on the film. "The one thing I would say about this documentary is I would ask everybody to watch it and make their judgments after seeing it,"  HBO's programming chief Casey Bloys said back in February.
The official trailer for Leaving Neverland arrived earlier this week. The documentary is slated to air on March 3 and 4.