Meek Mill Freaked Out by AI-Generated Song Resurrecting His Late Father
Meek Mill took to Twitter to share a clip of a rap song from his dad, which was created by an AI app.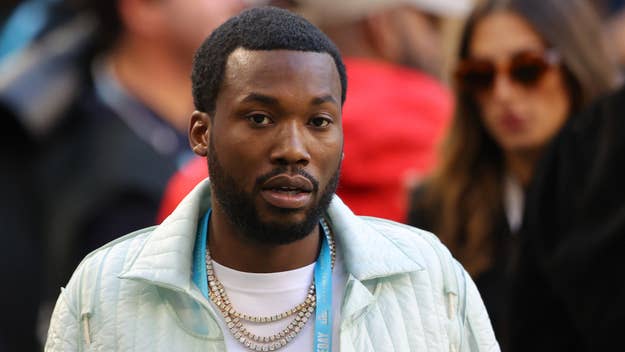 Ronald Martinez / Getty Images
MIAMI, FLORIDA - FEBRUARY 02: American rapper Meek Mill looks on before Super Bowl LIV at Hard Rock Stadium on February 02, 2020 in Miami, Florida. (Photo by Ronald Martinez/Getty Images)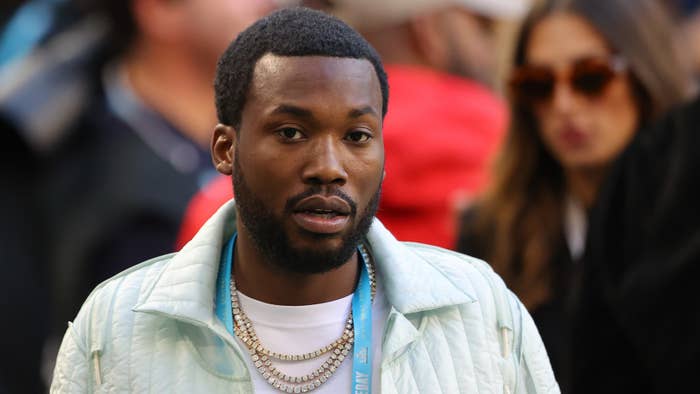 Meek Mill expressed his concern after an AI app created a video of his later father rapping.
The Philadehia native's father, Robert Parker was fatally shot when Meek was a kid. Now, he's gotten to hear his father's voice again, though in an odd way.
"Ai wrote a rap about my dad and this what he said WTF," Meek wrote alongside a clip from the AI app, which shows an animated photo of his father, whose mouth and head are moving as he raps the song.
"I died in a shootout, just trying to feed my fam/ But death couldn't stop me, I'm back in the lab," Parker spits against the instrumental for Snoop Dogg and Dr. Dre's 1999 song "Bitch Please."
Parker continues, "My son Meek Mill and he's the light of my life/ Gotta watch over him, I'm back from the afterlife."
While Meek was freaked out by his dad's AI-generated track, he recently applauded the AI-assisted Drake and The Weeknd song, titled "Heart on My Sleeve." "This my 5th time banging this and it's flame," Meek tweeted in late April. "We need new music from y'all 2."
Since then, two more Drake songs created by AI have popped up online, one titled "Winters Cold" and the other, "Not a Game."