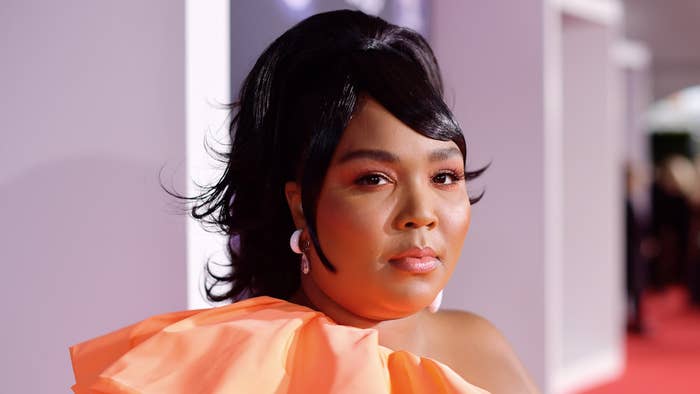 Lizzo has now been countersued by three songwriters who allege that they haven't been properly credited for writing the singer's hit song, "Truth Hurts."
Last October, Lizzo sued songwriters Justin and Jeremiah Raisen and Justin "Yves" Rothman, to obtain a determination that they aren't entitled to be credited for the song. Variety reports that the trio filed their suit on Friday, claiming that "Truth Hurts" is extensively similar to "Healthy," a song that he allegedly composed with Lizzo and others in 2017.
The Raisens and Rothman's attorney Lawrence Y. Iser sent a statement to Pitchfork:
The trio's countersuit says that a musicologist discovered "strikingly similar lyric and musical elements" between the two songs. Both also begin with the line:  "I just did a DNA test / turns out I'm a 100 percent that bitch," though the following lines differ. The suit also argues that there are other compositional parallels, such as the use of piano, Lizzo's "vamping," and how the chorus and verses are arranged.
Lizzo's attorneys previously said that the Raisens had received a written waiver of rights to "Truth Hurts." When the dispute initially became public, Lizzo wrote on social media, "The men who now claim a piece of 'Truth Hurts' did not help me write any part of the song. They had nothing to do with the line or how I chose to sing it. There was no one in the room when I wrote 'Truth Hurts,' except me, Ricky Reed and my tears," per Variety.
Justin Raisen initially hit Lizzo with the lawsuit in October. Before that, in February 2018, British singer Mina Lioness said she had first tweeted the song's opening line. Lizzo responded by saying she never saw Mina's tweet and that she was inspired by a meme.
Complex has reached out to Lizzo's rep for comment.