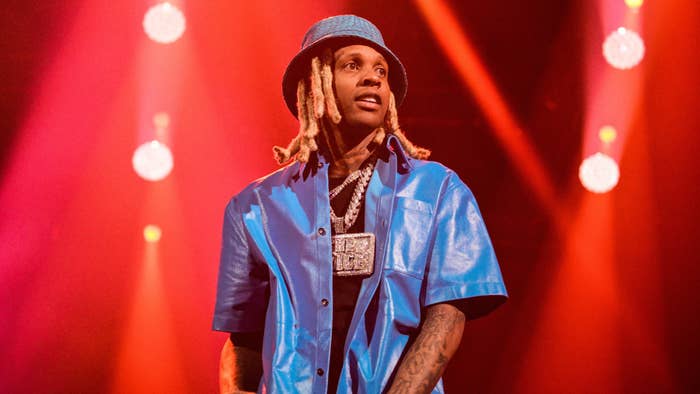 Lil Durk uplifted one of his homeless fans after a viral video showed the man watching the Chicago native's music video for "All My Life" from his tent.
Durkio took to his Instagram Live to show him pulling up on the homeless man, though it's unclear where the interaction takes place.
"You playing a video on the screen, 'All My Life.' That's me, featuring J. Cole," Durk says when he first approaches the man. "So look. I got you a room for 30 days, I'm gonna give you a couple dollars, some gift cards, and I'm gonna give you a phone … for showing support. … Appreciate you."
The man then pops into the screen and Durk asks him his name, to which he responds, Pedro.
"I appreciate you so much, deeply from the bottom of my heart to really come do this for you," Durk continued, to which Pedro replied, "I appreciate it a lot. That's actually helpful. … It'll help me a lot."
The original video appears to be from a TikTok, which shows someone watching the rapper's "All My Life" in a tent, on a projector. "The homeless people have projectors here," the person who shot the clip can be heard saying.
The Cole-featuring song appeared on Durk's latest album, Almost Healed. The 21-track offering featured a star-studded list of contributors, including Future, 21 Savage, Kodak Black, Morgan Wallen, and Juice WRLD, and production by Alicia Keys, Southside, Metro Boomin, Zaytoven, Wheezy, and Cubeatz.