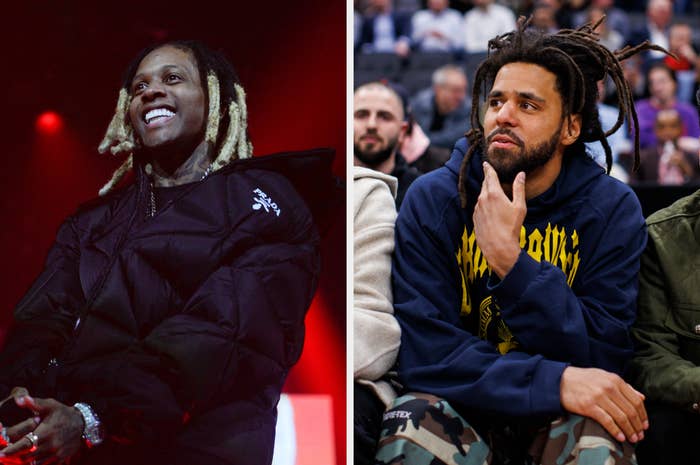 Lil Durk's taste in rap music is simple.
The Chicago native spoke with Rap Caviar about his new song "All My Life" with J. Cole—and how Durkio doesn't naturally gravitate towards emcees who are serious lyricists.
"He went crazy. I had to listen to it like four times," Lil Durk said. "You know I ain't super big on lyricist-type rappers. Cole is one of the ones, him and Jay[-Z], you gotta play them 50 times to catch what they saying. Like, if you listen to Lil Wayne right now and you heard some shit 10 years ago that you just catch onto today."
Even though Cole's verse was a bit complex for Durk's taste, he was very grateful for the feature. "But [J. Cole] definitely gave me one of them verses and I appreciate it," Lil Durk said. "Because he ain't have to for real. He could've gave us anything."
The Dr. Luke-produced "All My Life" arrived last week with an accompanying music video. Prior to its release, Durk chatted with Complex's Jordan Rose, who asked the rapper what was the "most surprising thing" about working with Cole.
"The number one thing, he smoked my ass on that, for one," Durk said. "Barely. That barely happens. But shoutout to Cole, shoutout to [Dr.] Luke. We made it happen."