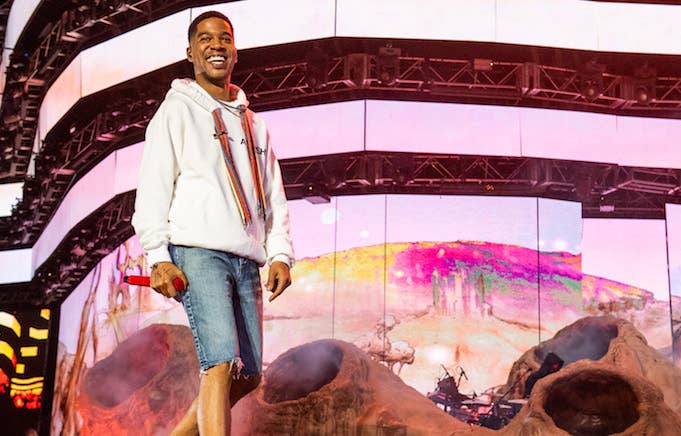 Remember that video of Kid Cudi dancing wildly on stage while MGMT played "Electric Feel" at Coachella? We all presumed Cudi was drunk (cue the red solo cup); however, he's now shared that he was actually "trippin' balls" on acid.
The rapper took to Twitter on Friday to say he doesn't "know if I ever told y'all this but, this was right when the acid started kickin' in and I couldn't help myself haha so no I wouldn't say I was drunk." He also thanked MGMT and added, "My face was melting and I felt so fuckin free!!"
Cudi's name has been everywhere in recent months, thanks in part to his partnership with New Era for a limited edition 2019 MLB All-Star cap, the release of the official video for his Schoolboy Q collab "Dangerous," and confirmation he will appear in a Bill & Ted revival that recently kicked off production. While details on Cudi's Bill & Ted Face the Music role have been kept secret, he's joining a cast that already includes returning stars Keanu Reeves and Alex Winter.