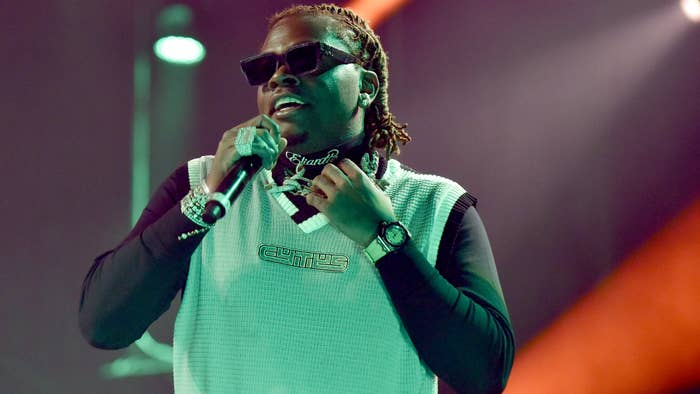 Gunna's fitness secret isn't the gym.
TMZ caught up with the Atlanta native in Los Angeles this week, and while he was a man of few words, he let the outlet know that a healthy sex life is to thank for his new physique. When asked what he's doing to stay fit, the rapper made a weight-lifting motion with his arms and then said, "Lifting legs."
Wunna has a show coming up in LA on Thursday, which has long been sold out. It's the second of two shows he had in September—the first in New York—in celebration of his most recent offering, a Gift & a Curse.
But what's been his favorite song to perform? He let TMZ know that he doesn't have a single beloved track, but that he loves to play "all of them."
The 30-year-old made headlines at the top of this month when he shared a new photo of his body transformation. The pic showed him working out, seemingly at home, so at least we do know he partially has the gym to thank for his physique.
Fans first noticed Gunna's weight loss in the music video for "Fukumean," with some even speculating whether the visual used a Gunna clone.