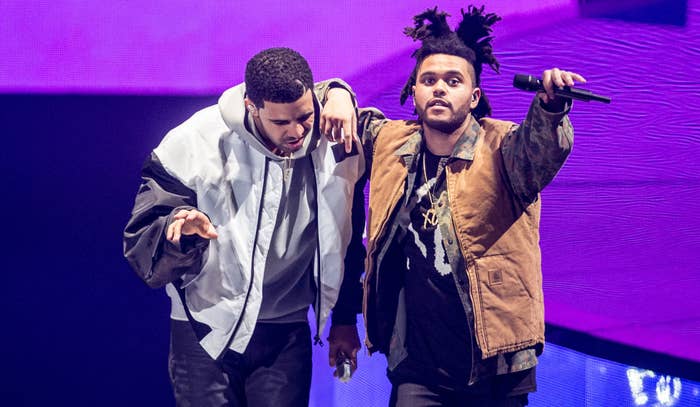 Ghostwriter has returned with another AI-generated track.
This time, the anonymous artist used AI vocal filters to create the song "Whiplash," which sounds like Travis Scott and 21 Savage going back-to-back. Ghostwriter shared the track on TikTok and X.
"The future of music is here. Artists now have the ability to let their voice work for them without lifting a finger," a statement from Ghostwriter read, per The New York Times. "If you're down to put it out, I will clearly label it as A.I., and I'll direct royalties to you. Respect either way."
According to an anonymous rep for the artist, "Whiplash" and Ghostwriter's previous viral AI hit, "Heart on My Sleeve"—which mimicked Drake and The Weeknd—were both written and recorded by humans. In order to sound like the rappers, Ghostwriter emulated certain parts of their artistry before using AI filters.
Ghostwriter's team has reportedly submitted the songs for consideration for Best Rap Song and Song of the Year for the 2024 Grammy Awards.
Harvey Mason Jr., a producer who is the chief executive of the Recording Academy, told The Times, "As far as the creative side, it's absolutely eligible because it was written by a human."
There is also another requirement: whether the song was commercially available, with Grammy rules explaining that a release must have "general distribution."
"Heart on My Sleeve" went viral in April but was met with heavy criticism. It was released on streaming services and quickly removed.
"This is just the beginning," Ghostwriter wrote in a comment on YouTube, later claiming on TikTok that they were "a ghostwriter for years and got paid close to nothing just for major labels to profit."