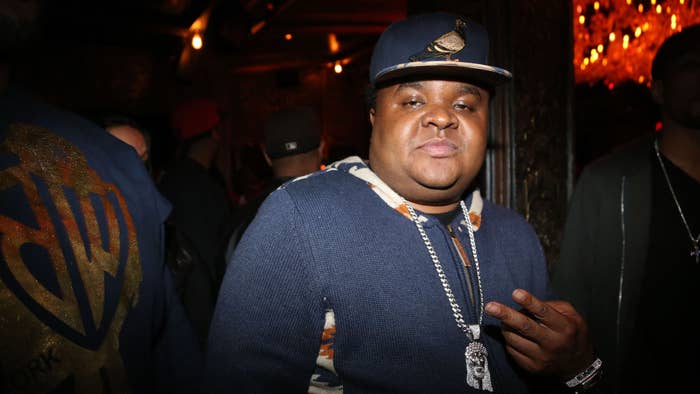 Earlier this week, Bronx rapper Fred The Godson revealed that he had contracted coronavirus. Now, his wife has shared a status on the rapper's condition.
LeeAnn Jemmott told Bronx's News 12 on Wednesday that a doctor said her husband isn't faring well. "It was just like, he's gone and he's gonna die, that's it," she said. "I don't even know how I felt, I just felt like I was going to die."
However, she later said that as of Wednesday afternoon, Fred was showing positive progress. "Now, instead of the ventilator supporting him 100 percent, it's supporting him 70 percent," she explained.
Fred first divulged his diagnosis on Monday via Twitter, writing, "I'm in here with this Covid-19 shit! Please keep me in y'all prayers!!! #GodIsGreat," alongside a photo of him using a ventilator.
Just days before, on April 1, he had posted a photo of himself wearing a protective face mask. "Good morning y'all! Through it all we all are still 'BLESSED' hope I all have a blessed," he wrote.
New York has become a hot spot for COVID-19. On Wednesday, the state saw a record number of single-day deaths due to the virus.