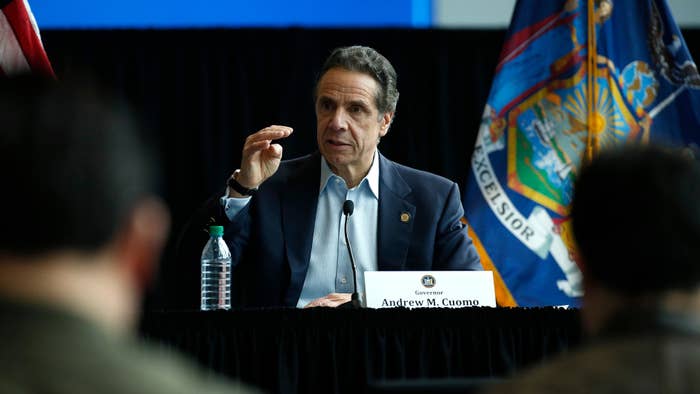 The state of New York reached its highest single-day toll for COVID-19 deaths on Wednesday.
Speaking on the 799 New Yorkers who died due to the virus, which marked the third day in a row the state has surpassed a death toll larger than the previous day, Governor Andrew Cuomo said there are "no words that can express our grief and heartbreak" for the lives lost. Cuomo also referred to the novel coronavirus as an "invisible enemy," later noting that leaders and citizens alike must be vigilant moving forward.
To drive the point of vigilance home, Cuomo pointed to the Spanish flu pandemic of 1918, which he noted persisted across three waves.
Also on Wednesday, perReuters, the total number of COVID-19 cases in the state approach 150,000. Officials, however, have cautioned that those numbers and the official death tally only represent confirmed cases. For deaths, the number could be higher due to the omission of those who have died at home. Nationwide, the total number of cases on Wednesday was approaching 430,000. There have been more than 14,700 deaths in the U.S.
New York and 41 other states have issued varying Stay-at-Home orders, which typically mean the closing of workplaces deemed non-essential. However, what is deemed essential has perplexed many, not to mention the fact that it's unlikely a fast food employee, for example, will be able to draw any sort of hazard pay despite effectively being made into a frontline worker amid a pandemic. It's not entirely clear, other than arguable incompetence, why the remaining states haven't issued their own orders.
For the latest CDC information on COVID-19, including how best to maneuver through daily life, please consult this. And as always, here's your friendly reminder to stay the fuck at home.