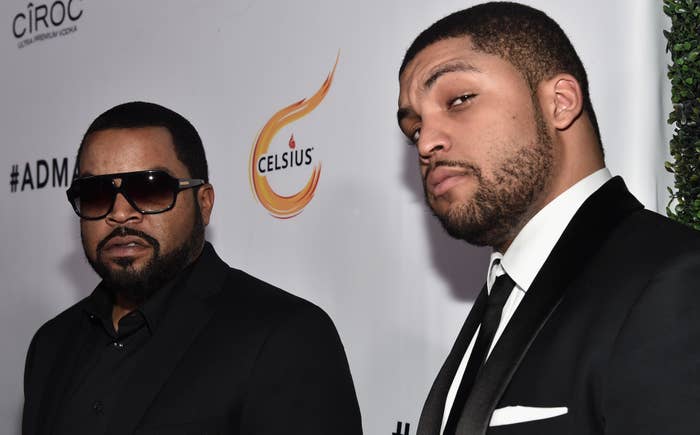 O'Shea Jackson Jr. is Ice Cube's No. 1 fan.
The actor took to Twitter on Monday to defend his father in response to Tony Yayo and DJ EFN arguing on Drink Champs about their favorite rappers, The Notorious B.I.G. and Ice Cube, respectively.
"Shoutout to @djEF," Jackson Jr. wrote. "People know who my goat is so it's not fair to even ask me. But I will say that Life After Death whole concept is from Death Certificate."
He continued, "Ask @Diddy if I'm lying. It's all love at the end of the day."
Yayo and EFN were going back and forth on the recent episode of Drink Champs. Yayo kicked it off by asking EFN who his favorite rapper of all time is, at the 4:53:52 mark. The host responded with Ice Cube, and Yayo shared that his favorite is Biggie.
"So you would say Ice Cube got better verses than Biggie?" Yayo asked, to which EFN agreed. Yayo then started rapping the words to the Life After Death cut, "N***as Bleed."
"Biggie's in my top five," EFN clarified. "'No Vaseline' obliterates that. Death Certificate as an album?" he asked.
Yayo wouldn't let it go: "So you telling me Ice Cube is a better storyteller than Biggie?" he asked. "You fuckin' buggin'."
Watch the entire Drink Champs episode above.