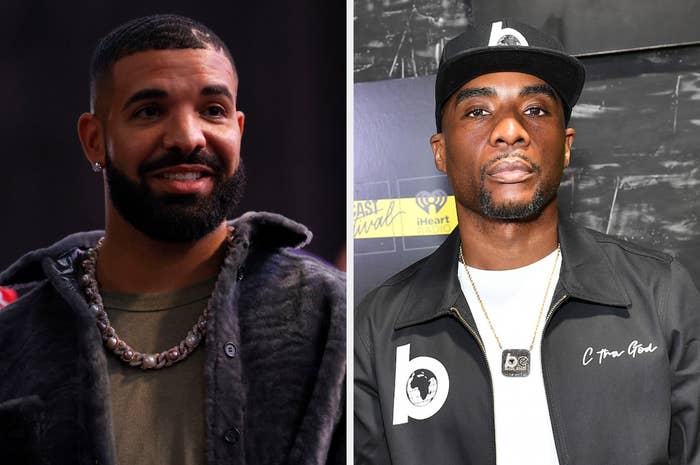 After Charlamagne Tha God took aim at Drake and SZA's first-ever collab, "Slime You Out"—Drizzy responded via a series of Instagram posts, one of which has already been deleted.
Charlamagne discussed what he thought to be the muted reaction to the song during an episode of his and Andrew Schultz's Brilliant Idiots podcast. "What scares me—and it's not a scare because Drake's gonna be fine—Drake put out a song last Friday and… nobody cared. The Drake and SZA record," Charlamagne said around the 1:06 hour mark of the video below.
"It came out last Friday and people just started talking about the lyrics yesterday," he continued. "'Cause I saw people posting about how he said something about, 'Whipped and chained you like [American] slave.'
Charlamagne continued, "I'm in the group chat and I'm like, 'Damn, Drake put out this record Friday and people just getting to the lyrics on Monday? That's not Drake-like!"
Charlamagne also lamented the tone of the single, saying that he expected something harder given name and art work of Drake's impending album For All The Dogs.
"I just think that also when you look at the album cover and you hear the title, For All the Dogs, I think we were looking for something a little bit more harder, a little bit more aggressive," he said. "He came out with this slow joint with SZA."
While Drake didn'[t directly address Charlamagne's comments, did come ourt swinging against the host on Monday, first calling him an "off-brand Morris Chestnut," alongside a photo of The Breakfast Club host.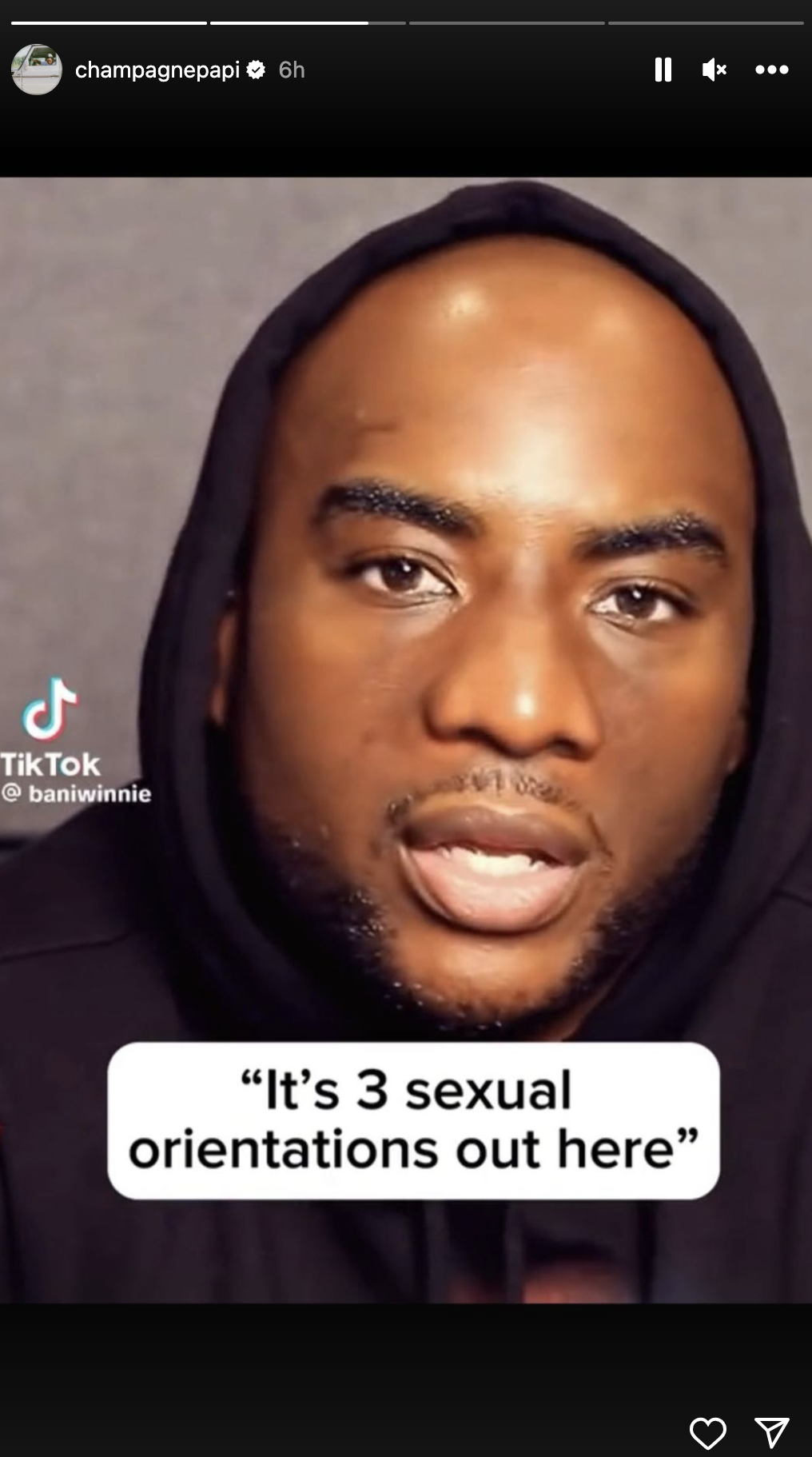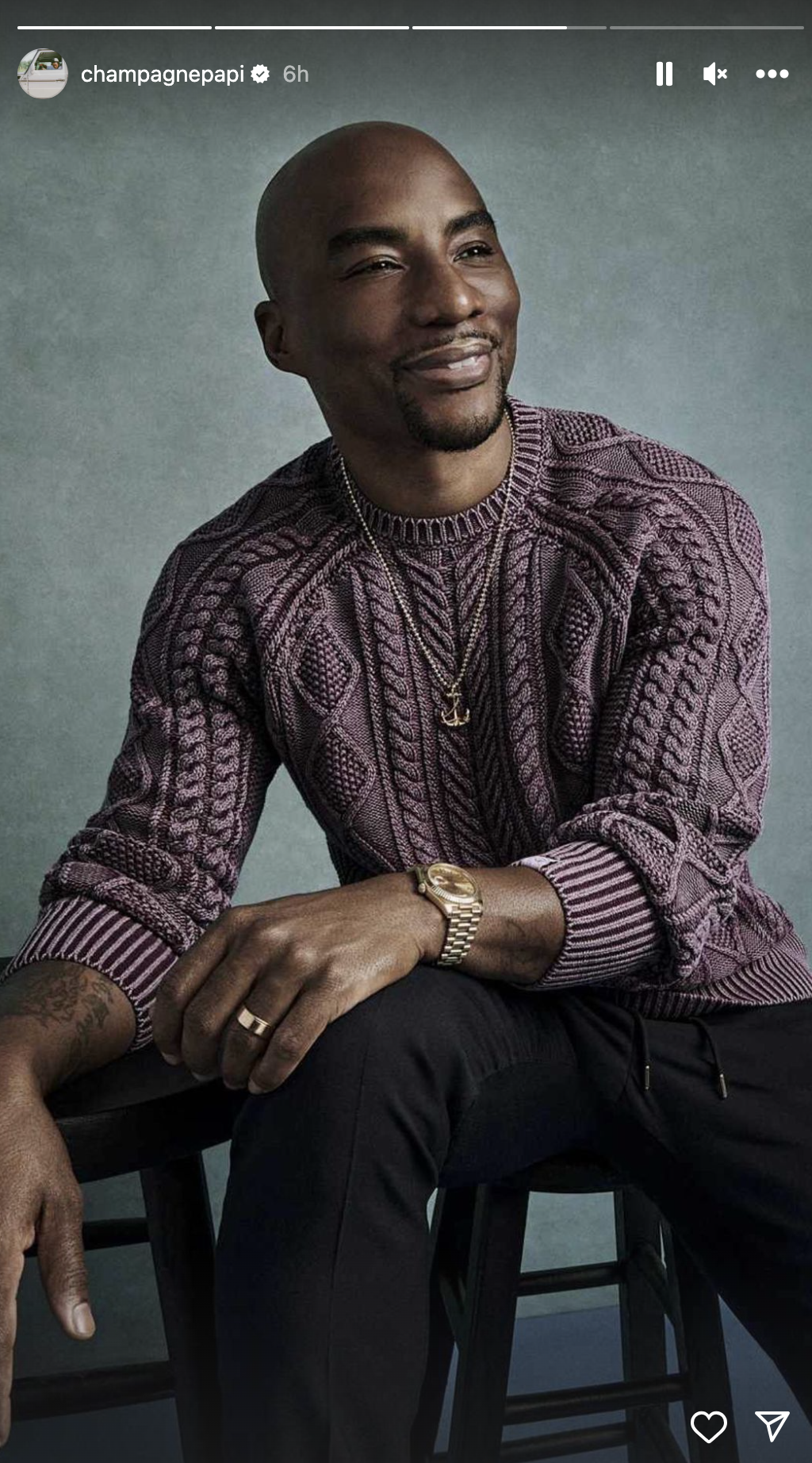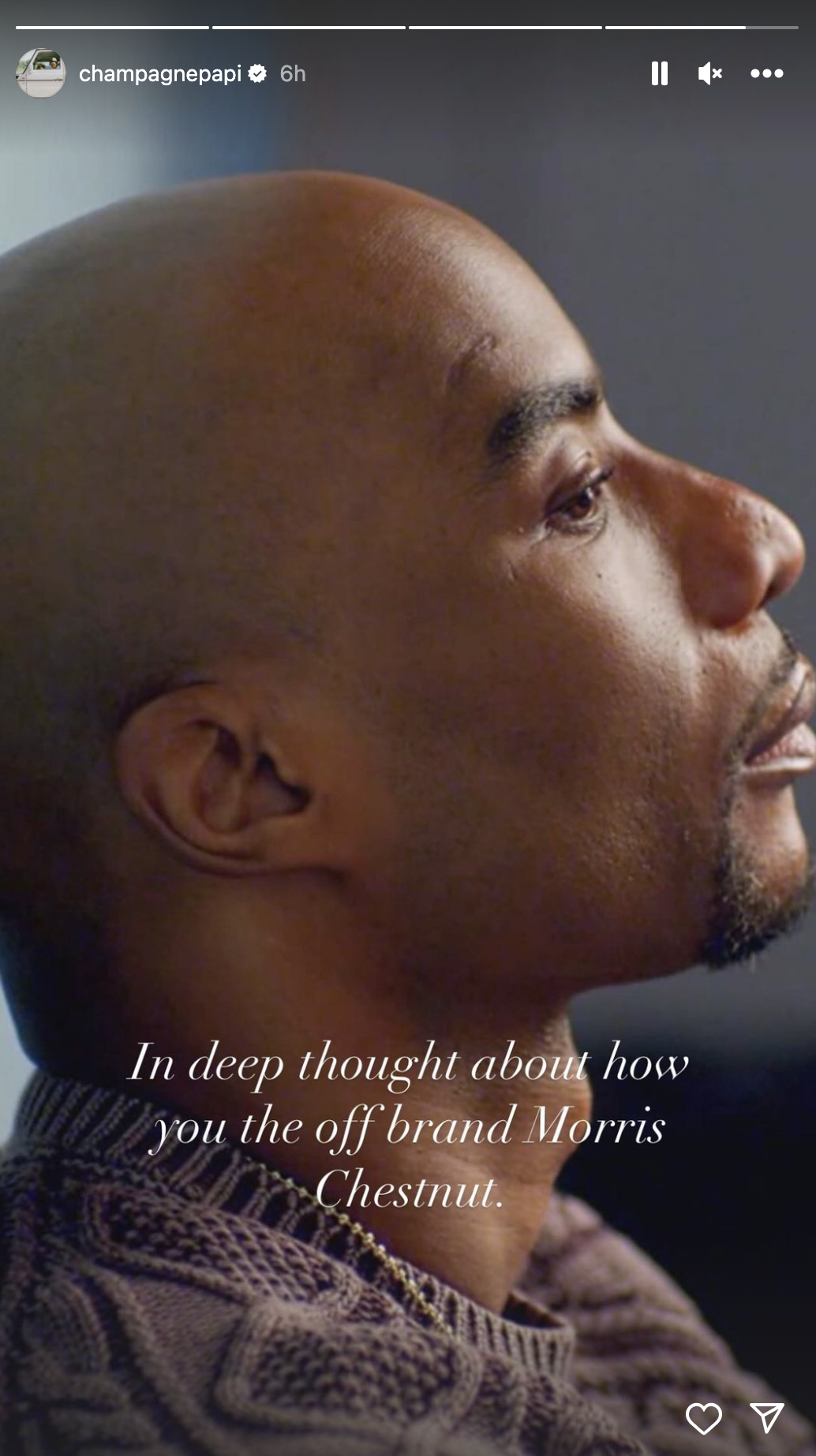 Drake also posted a screenshot of Charlamagne from a 2013 interview, where he said, "It's three sexual orientations out there: it's gay, straight, and Drake—and Drake is just a whole different type of breed."
Finally, in a since-deleted post, Drake wrote a note where he explicitly went for Charlamagne's neck. "Are you ok Lenard?? You kinda weirding me out g. Like you really obsessed with me or something for years like you look in the mirror and wish you saw my reflection type shit," he wrote. "Whatever you gotta do to let it out I'm sure your 435 loyal fans will stand by you ya fucking goof."
Charlamagne responded to Drake on The Breakfast Club on Monday.
"I want to tell y'all something but you're not gonna believe me because I'm lying, but Drake and I plan this out every time he drops an album," Charlamagne said. "I'm part of the album rollout. He drops a record, I critique it—it brings more attention to the record, more attention to the project. I keep telling Drake he doesn't need me to do that, he's Drake. But for whatever reason, he wants me to do it so I oblige. It wasn't always like that though. Back in the day, I can honestly say, I was hating Drake for fun. It was hilarious, at least to me."
In 2016, it seemed all was well between Drake and Charlamagne when they were spotted popping bottles amid the rapper's rumored beef with Hot 97, but the truce didn't last long. Drake later dissed Charlamagne on the 2018 cut "Sandra's Ros." "Backstabbed so many times I started walkin' backwards/Like Charlamagne, I see the light and see the darkest patches," he rapped on the track.
The radio host still routinely takes jabs at OVO rapper, like when he said his 2020 song "Toosie Slide" was "wack." He also referred to Honestly, Nevermind as "elevator music."