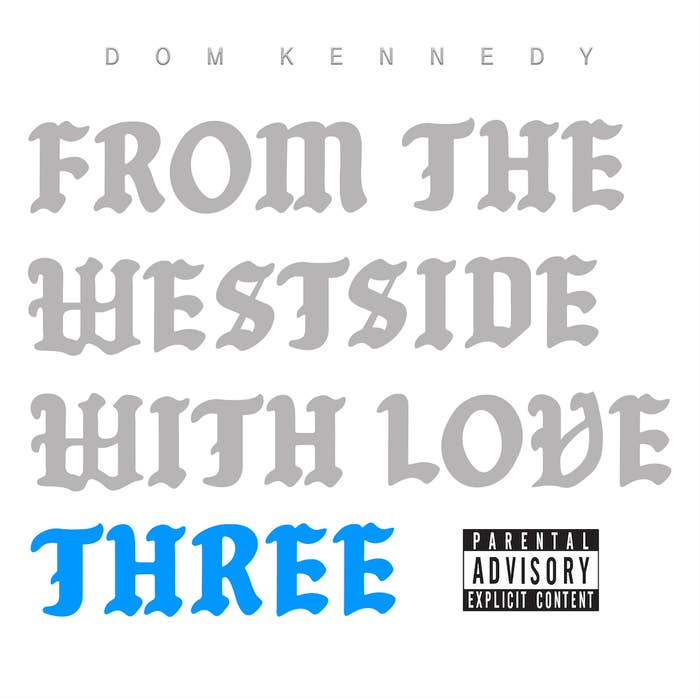 Dom Kennedy has dropped off his new album From the Westside With Love Three.
The project features production from Hit-Boy, among others, and guest vocals from TeeFlii, Quentin Miller, Bryan Roberts, and others. Dom also dropped off the visual for the Miller-featuring song "Don't Walk Away."
"Working on From The Westside With Love Three and being done with the project is a musical journey. I consider all three of them part of a great trilogy, but this one definitely takes it to new heights, it stands alone as they all do for sure," Dom said in a press release.
"I tested myself, I learned a lot, I pushed myself, I critically looked at my career from what I did recently and in the past.. all the good and bad, I had to be honest and a lot of self-reflection went into this album," he continued. "I intended to release this over the summer. But there was a lot more that I had to tap into within myself in order to get this done the right way. This project was a personal experience,  I know this album is a true reflection of my life and career up until this point."
Dom shared the album's first single, "Rollin Papers" prior to Part Three's arrival. From the Westside With Love Three follows the 2010 mixtape From the Westside With Love and 2011's Part Two, which was his studio debut and featured Asher Roth, Mikey Rocks, Polyester, Big K.R.I.T., Casey Veggies, and Schoolboy Q. 
Listen to From the Westside With Love Three below via Spotify or over on other streaming platforms.