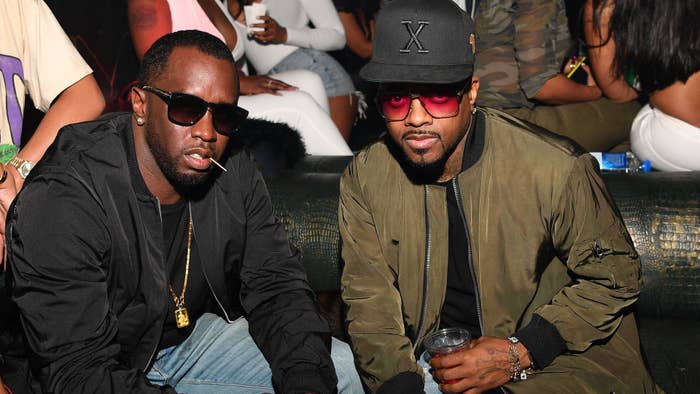 It looks like Diddy and Jermaine Dupri will face-off in a Verzuz battle.
A video originally posted by Busta Rhymes on Sunday shows Diddy revealing that he'll go up against Dupri on Sept. 8 at Madison Square Garden in New York.
"We're gon' have you out the rafters flying out the sky," Diddy said to Busta. Fabolous can be seen standing next to them.
Verzuz hasn't yet confirmed that date, and it's unclear how the pair's Verzuz will be formatted. Diddy and Dupri first discussed a battle back in August during an Instagram Live session, with Diddy telling JD, "If you want that smoke, you can get that smoke anytime."
Dupri wanted them to face off in Atlanta, and instead of showcasing their solo work, they would go back-to-back with the catalogs from Bad Boy Records and So So Def Recordings.
"Since we ain't fucking with Verzuz no more since 'cause they fucking around with our boys, we don't need to be going against each other," Diddy said on IG Live. "Let's come together and do that Bad Boy, So So Def in Atlanta. It ain't no Verzuz, it's just hit for hit."
Diddy was referring to Swizz Beatz and Timbaland's $28 million lawsuit against Triller, accusing the company of not completely paying them the amount for which Triller bought Verzuz in January 2021.