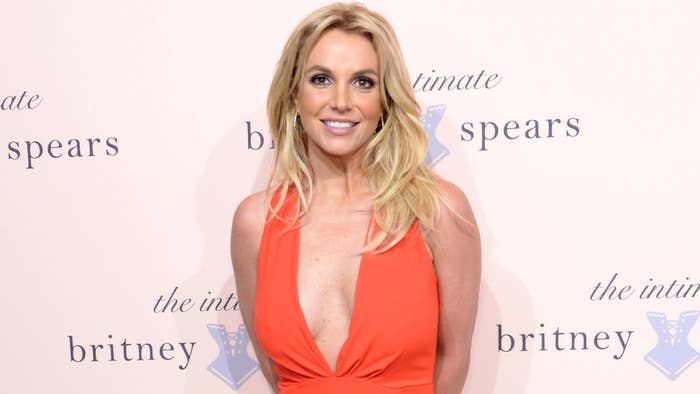 Britney Spears posted a slightly concerning video on her Instagram on Monday.
In the clip, the singer can be seen dancing with two butcher knives. TMZ reports that her original caption read, "I started playing in the kitchen with knives today!!!" She apparently edited it later, adding, "Don't worry they are NOT real knives !!! Halloween is soon!!!"
Though she pointed out that the knives aren't real, at one point in the video, she hits them together and you can pretty clearly hear the metal clanging. She likely isn't trained to dance with the tools either.
According to the outlet, Spears has a "fascination" with knives. Apparently, when her conservatorship was over, one of the recommendations was that she be kept away from the sharp objects.
Insiders told TMZ that she feels safe having knives and that she keeps them in multiple rooms in her house and her bedroom. A source said she "was paranoid someone was going to get her, and she needed the knives as protection."
A subsequent upload from Britney—as highlighted by TMZ and Page Six—seemingly shows her with a cut or scratch on her right thigh, and a red mark or scrape on her right hip. Her right wrist, as seen in the second slide below, also has a bandage.
Though the uploads came a day apart, the outfit and angle indicate the Tuesday evening clip was filmed in the same session as the knife dance.
Spears made headlines last month when her husband, Sam Asghari, filed for divorce after being married for just over a year. A day later, he took to IG to comment on their split, writing, "After six years of love and commitment to each other, my wife and I have decided to end our journey together."
They divided up their dogs and apparently were not on speaking terms at the time. Later that month, reports surfaced that she was paying $10,000 a month for him to live in a luxury high-rise in Los Angeles