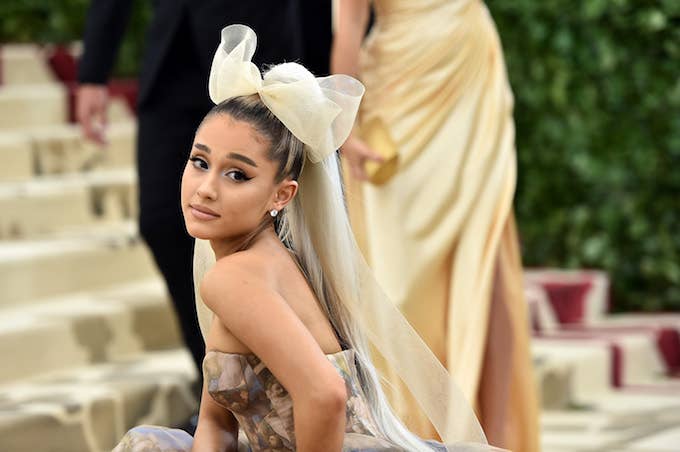 Ariana Grande is a good friend.
On Thursday, after ASAP Rocky addressed his alleged sex tape, Grande quote-tweeted him and responded that her friend said, "it looks just fine!"
Grande's message is likely a response to the fact that many were critical of Rocky's sex tape, saying they were disappointed in his bedroom skills. Expectations were high, largely because the rapper has claimed to be a sex addict and has a penchant for orgies.
Rocky didn't seem too bothered by the incident, telling those who judged him that there is "a long list of satisfied women" who can vouch for his stroke game.
The video, which was purportedly posted on Pornhub on Wednesday night, doesn't show any faces; some pointed out that the man had tattoos that looked very similar to the rapper's. There was a small tattoo on the left hand, as well as the large "ASAP LIFE" ink on the stomach. And there was also the man's voice, which sounded a lot like Rocky.
On Friday, alleged nude photos of Steph Curry were leaked online. However, a source later confirmed that those images were not of the basketball star.