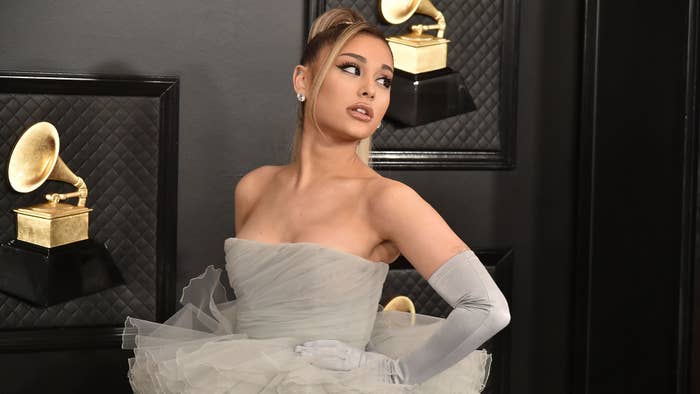 Ariana Grande is celebrating a special occasion.
The 29-year-old took to her Instagram Stories to share that it's her two-year wedding anniversary with husband Dalton Gomez.
"I love him so," she wrote alongside a rare image of them.
In addition to the number two, she also wrote, "3.5 together." The couple dated for a year and a half before tying the knot.
According to People, the blurry black and white photo is from her wedding day in 2021. Grande can be seen wearing a veil and sharing a kiss with Gomez, who is wearing a suit.
The singer also reposted photos from her wedding day to her Stories, which show them smooching underneath flowers hanging from the ceiling, and surrounded by candles.
"The room was so happy and full of love. The couple and both families couldn't be happier," Grande's rep told People in 2021.
The ceremony took place in Montecito, California at Grande's home. "Both Ari and Dalton love Montecito. They spend a lot of time there," an insider told the magazine at the time.
Grande also shared a few images of Gomez—who is a luxury real estate agent—back in November 2022 in a photo dump on Instagram.