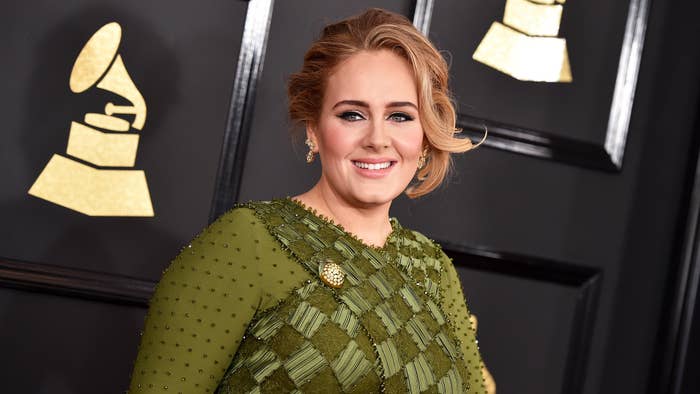 Adele has apparently confirmed something that's been speculated about for months.
The 33-year-old singer took to Instagram to share a series of photos of herself, with the third image being a black and white photo of her and Rich Paul, her rumored boyfriend. She captioned the images with a single red heart emoji.
Back in July, Adele and Paul made headlines when the two were spotted together at Game 5 of the NBA Finals.
"Rich Paul brings his girlfriend to the game to sit next to LeBron. His girlfriend is Adele," ESPN's Brian Windhorst said on The Lowe Post podcast at the time. "Rich Paul is at the game with Adele. … This is the first time that they've come out in public together. So this will be all over the tabloids, especially in England tomorrow."
The appearance came two months after Paul told The New Yorker that he was "hanging out" with a "major pop star," but wouldn't reveal said pop star's name. The sports super-agent is the founder and CEO of Klutch Sports Group, which represents LeBron James, among other well-known NBA players.
Adele and her ex-husband, Simon Konecki finalized their divorce earlier this year. The pair dated for five years, welcomed the birth of their only child, 9-year-old son Angelo in 2012, and married in 2016. They separated in 2019 and Adele filed for divorced a year later.
Last October, rumors swirled that she was dating Skepta, with her later responding to the reports by calling herself a "single cat lady" on IG.