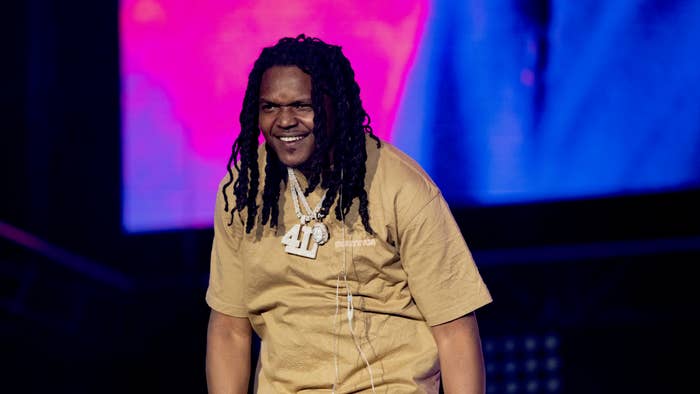 Young Nudy has issued a not-so-subtle warning.
The Atlanta-born rapper took to Instagram to address the large-scale music leak affecting him and more than a dozen other artists including 21 Savage and the currently incarcerated Young Thug and Gunna. TMZ reports the hacker(s) managed to get their hands on at least 172 unreleased Nudy records, which were subsequently posted on the site leaked.cx.
The 29-year-old responded to the news in a short but straightforward video in which he vowed to identify the culprit, go to their location, and give them a beating. 
"I'ma say this shit one time, bro. I don't know if y'all know, I'm not like other rappers, bro," Nudy said. "I'm 100 percent finna take my time out to find out 100 percent who exactly is leaking my music. And I'm 100 percent gonna pull up at whatever studio it is and I'm 100 percent gon' beat your ass, on my mama."
As pointed out by TMZ, Nudy may have a few suspects in mind, as he specifically mentioned finding the leaker in a "studio" setting.
Most of the artists affected were Atlanta-based, such as Gunna, Thugger, 21, Lil Yachty, Playboi Carti, and SahBabii. A number of leaked songs also included contributions from Travis Scott, ASAP Rocky, and Lil Uzi Vert.
Chicago-based rapper/music executive Taylor Bennett offered his own theory. "Sounds like an Atlanta engineer lost his hard drive," he commented on a RapTV post about the leak.