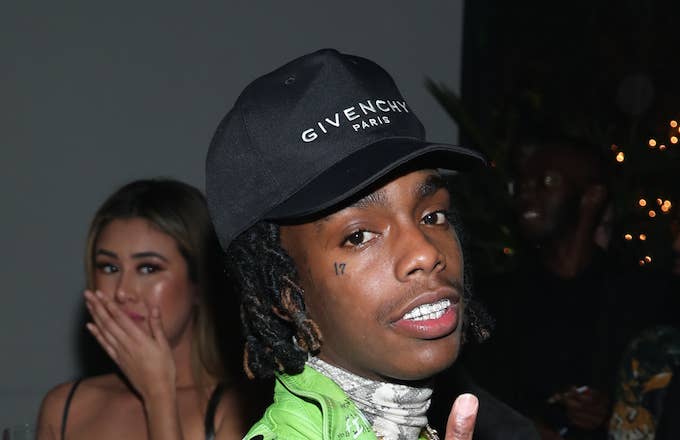 YNW Melly has pled not guilty to two counts of first-degree murder, a source told XXL Tuesday.
The 19-year-old rapper—legal name Jamell Maurice Demons—was arrested last month for allegedly killing his two friends in South Florida last year. Law enforcement say Melly fatally shot Anthony Williams, 21, and Christopher Thomas Jr., 19, and attempted to stage the murders to look like a drive-by shooting. The rapper's associate Cortlen "YNW Bortlen" Henry was also arrested for allegedly helping Melly stage the crime.
At around 4:35 a.m. Oct. 26, Henry showed up at Memorial Hospital Miramar with the two victims inside his cars. Williams and Thomas had sustained multiple gun wounds and were declared dead upon arrival. Henry initially told officers the men were shot in what appeared to be a random drive-by shooting; however, investigators eventually came across evidence that contradicted Henry's account.
According to court documents obtained by Complex last month, authorities say the fatal shots were fired from within the vehicle Williams and Thomas were riding in. Video evidence, phone records, and an autopsy report led officers to believe the shots were "initiated from the left rear passenger side," where Melly was sitting. A .40 caliber shell casing was reportedly found inside the vehicle.
Officers also believe Melly and Henry had driven around with the bodies as they tried to devise a cover-up plan. Investigators have also pointed to Melly's Snapchat messages that seem to reference his involvement in the murders.
"Dis nigga (Henry) saved my life he coming everywhere wit me cuz of dem crackers come grab him it's my fault u forgot?" he wrote to his then-girlfriend just weeks after the shootings. "I keep Bortlen wit me kuz at da end of the day he did one of a realist shit in my life."
Melly and Cortlen are locked up in Broward County Jail as they await trial.
The charges against Melly carry a possible death sentence.