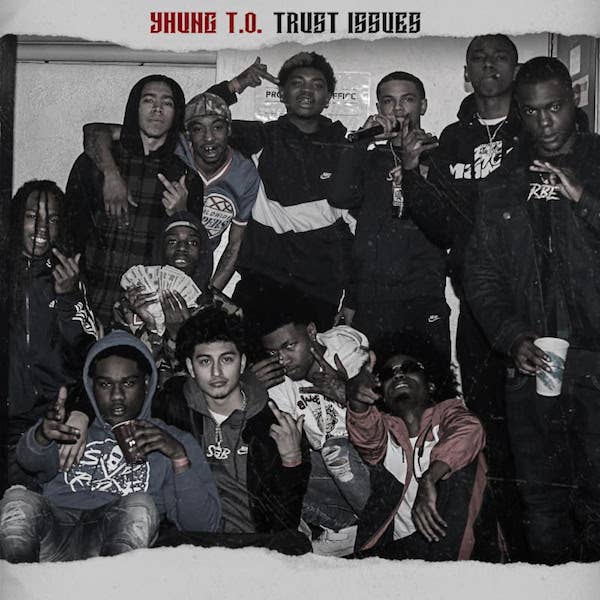 SOB X RBE made big moves in 2018: They dropped their first two studio albums, hit the road with Post Malone and 21 Savage, and even secured a credit on the wildly popular Black Panther soundtrack; however, the year wasn't all smooth sailing.
As the Bay Area group quickly gained momentum, it was reported that Yhung T.O.planned to call it quits. 
"Gangin 2 will be my last album with SOB," he wrote in a since-deleted Instagram post. "[...] Sumtimes No matter how hard you try to keep shit together sometimes shit just be destined."
On Thursday night, T.O. unleashed a 10-track project called Trust Issues, featuring titles like "In My City," "Betrayal," "Grandma's Lincoln," and "Slime." You can stream the tape now on Apple Music, iTunes, Spotify, and Tidal.
SOB will also perform at Rolling Loud Los Angeles on Dec. 15. Learn more about the event here.