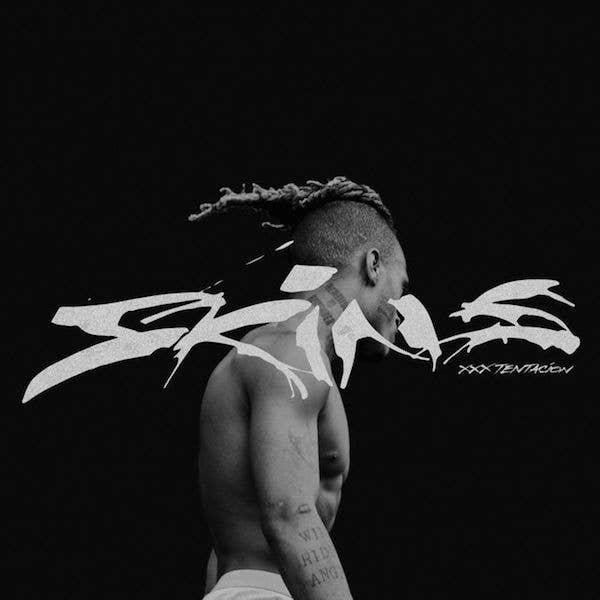 In December 2017, XXXTentacion told fans he had a handful of albums on deck: ?, Bad Vibes Forever, and Skins. ? arrived back in March, debuting at No. 1 on the Billboard 200; however, the latter two remained unreleased at the time of X's fatal shooting.
Months after the rapper's death, his estate announced Skins would debut Thursday night during Art Basel Miami. The release party included performances by Trippie Redd, Lil Pump, Ski Mask the Slump God, PnB Rock, and more.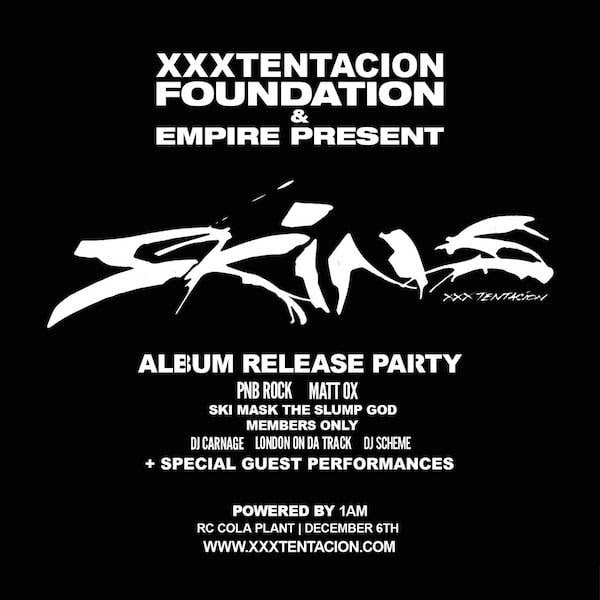 Skins marks X's third studio album and his first full-length posthumous release. It spans 10 tracks and includes the previously released single "Bad!" and the Kanye West-assisted "One Minute."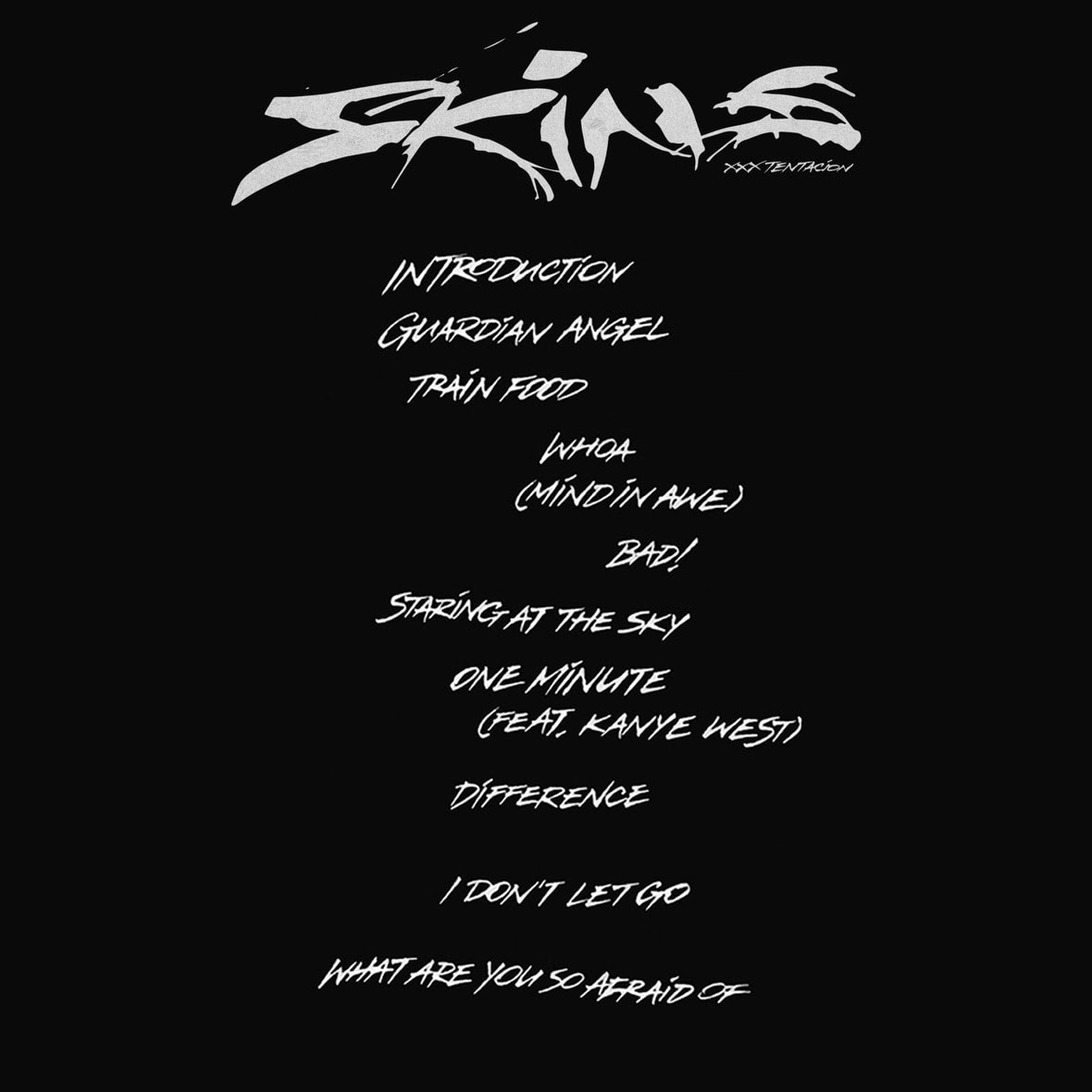 Back in September, Ye said he regretted not supporting X prior to his death. The late rapper was facing a number of felony charges, including domestic battery and false imprisonment
Kanye doubled down on his support in his "One Minute" verse:
"So much hate at the top, it's a lonely place," he raps. "[…] Now your name is tainted, by the claims they paintin'/The defendant is guilty, no one blames the plaintiff."
Skins is available to stream on Apple Music/iTunes or below via Spotify. An animated video for "One Minute" has also been released. 
In addition to the album and music video drop, a limited-edition 8-piece range capsule collection was released. There's also a vinyl of the project and a special edition of Generation Xmagazine available.
Head here to purchase.