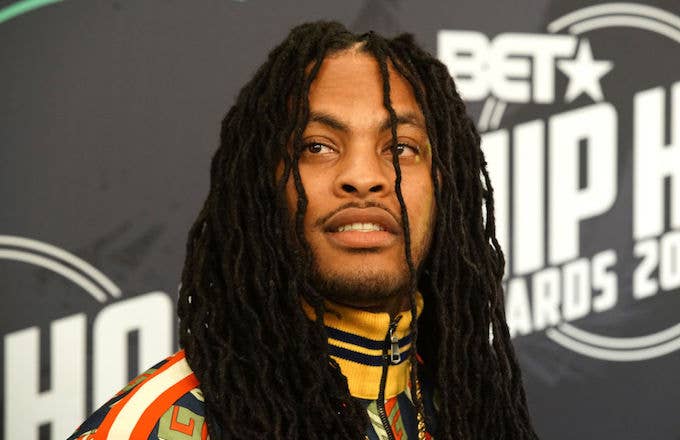 Waka Flocka fans were left confused earlier this week, after the 31-year-old rapper claimed he wasn't black.
Waka made the statement during an interview on Sway's Universe, where he spoke about a wide range of racial issues, including the recent Dove ad controversy and the #TakeAKnee movement.  
"When it comes to talking about African Americans, I have no education with that. Period," he said at the 5:17 mark. "I'm not even connected with that no more, because that is a system. That is like connected to, 'Hey, he's a bad guy. Don't hang with him.' Let me find out for myself. I'm not African American at all. My folks is not from Africa."
According to him, one of his grandmothers is 100 percent Native American, while the other is mixed with Cherokee, European, and "a little Dominican." When he was asked what he identifies with, Waka said he is "other," before admitting his ignorance on the subject.
"I'm uneducated […] I'm confused, " he said (7:50). "But I'm damn sure not black. You'll never call me black."
Naturally, social media had a lot to say about Waka's comments.
He later went to Instagram in an attempt clarify his statements. Waka acknowledged he was "black," using air quotes for emphasis, but "I ain't the black America say I am." You can watch his response video below.
You can watch the full interview, in which Waka also calls XXXTentacion a "genius," above.