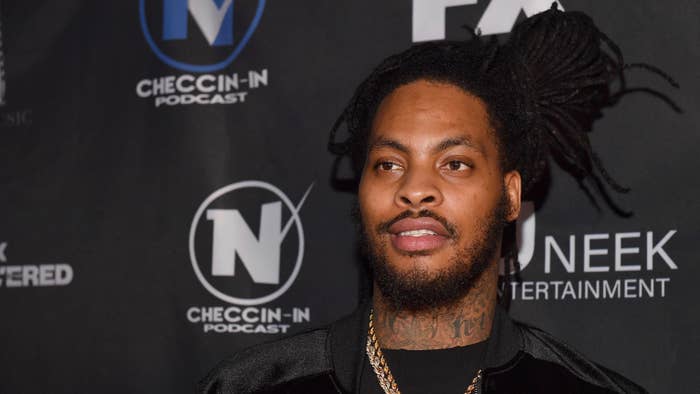 Waka Flocka apparently wants Joe Budden to STFU.
The Brick Squad rapper made the demand Thursday, after Budden called out NYC strip clubs for a lack of diversity among their performers. Budden said the issue was so important he was willing to start a war with various New York strip clubs, "only because I care."
"NY strip clubs, not only are you not hiring Black women, but you're purposely hiring the SAME exact girl," he wrote on Instagram. "Your promoter having a type is gonna lose y'all money this Summer.. this is disgusting (not the girls, the optics)."
The post included a photo of fair-skinned dancers from the now-shuttered Cheetahs Gentlemen's Club & Restaurant.
Though many fans co-signed Budden's criticism, Waka seemingly disagreed.
"Man [shut] yo soft ass up," he responded to the post, which was re-shared on Akademik's Instagram page.
Budden caught wind of Waka's comment, and responded with a testy, "Or what?"
The exchange seems to have ended there.
The back-and-forth came just days after Waka weighed in on Rick Ross' controversial comments about "begging." Rozay told fans that asking for handouts would get them nowhere in life, as those at the top couldn't care less about those in need—especially if they have nothing to offer in exchange for help.
"So, if you think begging is going to get you something, you fucked up," Rozay said in a video.
Waka took to the comments section with a simple question: "But where's the morality?"