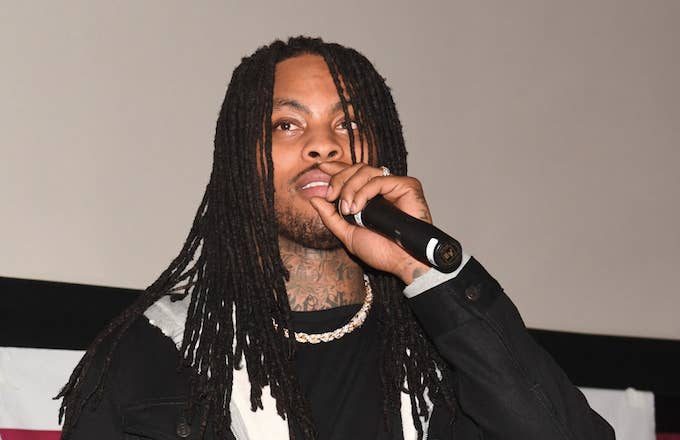 Waka didn't take too kindly to Reilly's comment and began to blast the online mixtape distributor for its alleged shady practices. The 31-year-old artist referred to DatPiff as "culture vultures" and accused the company of exploiting musicians whose projects are featured on the website. Reilly made an apparent effort to remedy the situation, even asking Waka to hop on a call; however, the rapper clearly wasn't interested.
You can check out parts of the exchange below.
Nah, actually i was asking a question. i tried to text ya #.. it bounced. so i asked here.
Huh? I'm happy to hop on a call right I'm not mad about shit... i tried to hit you direct, I even Hit Whoo kids man to get ya new smh... I'm free for a call, DM #
Waka concluded his rant with a pretty big announcement. He claimed he has already started his own mixtape streaming company that will actually pay music acts for the streams.
Complex has reached out to Waka's management team for comment. Keep it locked for possible updates.