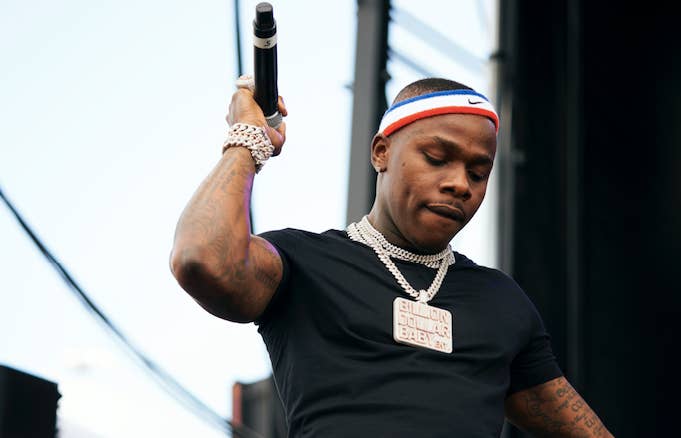 UPDATED 5/19/19 12:40 p.m. ET: The fan who was involved in a physical altercation with DaBaby's security team is in a coma, TMZ reports.
The mother of the victim—whose stage name is Don Trag—told TMZ that Trag is in the hospital and could be in danger of dying. According to the mother, her son was performing in Lawrence, Massachusetts the night he was attacked. Trag's brother shared that Trag just wanted a photo with DaBaby when security starting beating him.
The brother says that Trag has serious brain and neck swelling and "is not doing well." The mother also revealed that the 22-year-old collapsed outside her home on Saturday, after the attack. After he was released from the hospital, Trag had gone to his mother's house.
See original story below.
DaBaby reportedly left a headlining gig following a physical altercation with a fan. 
According to TMZ, the North Carolina rapper was scheduled to perform Friday night at the Centro Nightclub in Massachusetts. Shortly before DaBaby was set to hit the stage, his entourage was filmed assaulting an individual who was described as an "overzealous fan" by the publication. 
Warning the below video is graphic. 
Sources say the fan's photo and autograph requests were denied, which caused him to become hostile and confrontational. 
Derek Lemire, a promoter for the event, says NTS Entertainment paid DaBaby $22,000 to perform and is working on trying to get the money back. TMZ reports sources as saying that there was a provision in the contract that allowed for DaBaby to dip if he didn't feel safe. 
Complex has reached out to DaBaby's camp for comment.