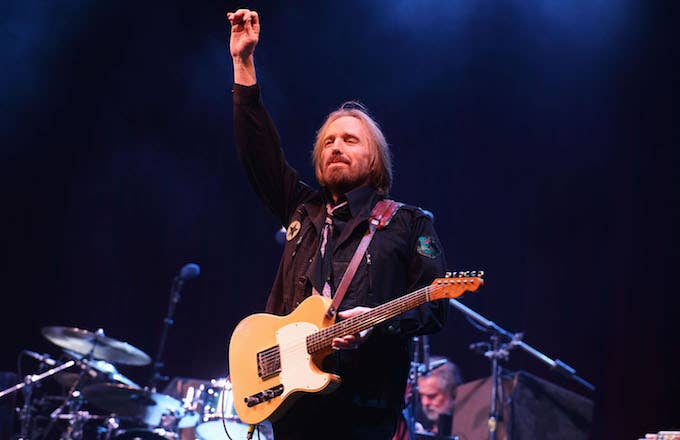 Nearly four months after Tom Petty died at the age 66, the Los Angeles County coroner has revealed the singer's cause of the death.
According to TMZ, the autopsy report revealed Petty had ingested a lethal mixture of prescription drugs, including fentanyl and oxycodone, as well as generic forms of Xanax, Restoril, and Celexa. The publication states the artist was placed on these medications to treat a range of medical issues, such as emphysema, knee problems, and a fractured hip.
Petty's family addressed the news in a Facebook post Friday night, stating that his commitment to music and his fans kept him from a proper recovery.
As a family we recognize this report may spark a further discussion on the opioid crisis and we feel that it is a healthy and necessary discussion and we hope in some way this report can save lives. Many people who overdose begin with a legitimate injury or simply do not understand the potency and deadly nature of these medications.
You can read their full statement here.