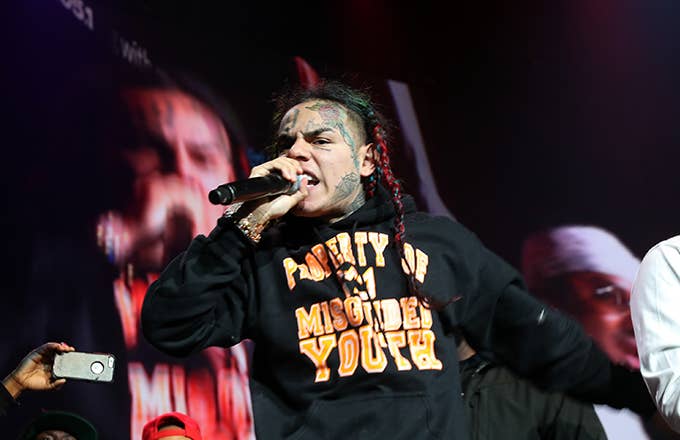 Kifano "Shotti" Jordan has new representation.
According to court documents obtained by Complex, 6ix9ine's former manager bulked up his legal team by hiring Jeffrey Lichtman—the famed attorney who also represents alleged drug lord Joaquin "El Chapo" Guzman.
Lichtman will represent Shotti in his federal racketeering case, in which he and 6ix9ine are accused of a slew of charges—including drug traffiking and armed robbery—as part of the Nine Trey Gangsta Bloods street gang.
The news arrives just weeks after attorney Scott E. Leemon was relieved of counsel for Shotti. The lawyer requested to step away from the case, claiming the defendant had not paid him for his legal services. Leemon said Shotti did not object to the request. The move is notable for several reasons, but the most confusing part is how Shotti—who lost a lawyer for alleged non-payment—was able to secure representation from one of the county's most high-powered defense attorneys.
In addition to El Chapo, Lichtman has represented high-profile clients like John Gotti Jr., The Game, Fat Joe, and Shannade Clermont.
According to DJ Akademiks, Lichtman will appear at Shotti's Jan. 22 court hearing, when he and his co-defendants will attempt to secure release on bail.
Shotti and 6ix9ine, who were both arrested back in November, are facing a maximum sentence of life in prison. The rapper's trial is set to begin September 2019.