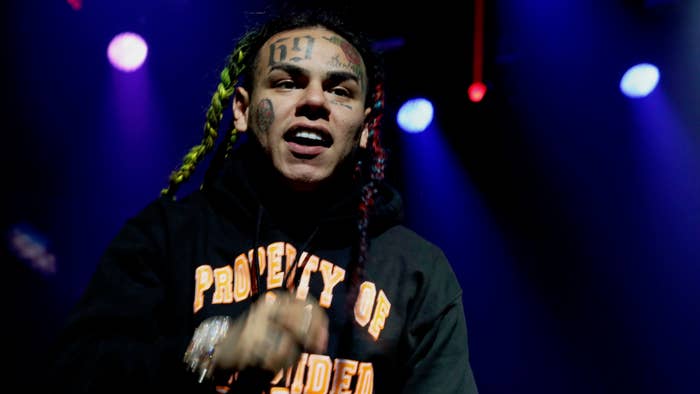 It's happening. 6ix9ine is dropping new music this week, as many fans suspected.
The released was announced Thursday with the rapper's Times Square billboard that boldly declared: "This King Is Back." Video of the billboard, which was shared by DJ Akademiks, didn't include the song of the track, but confirmed it would arrive at 3 p.m. ET on Friday, the same time 6ix9ine is schedule to broadcast an Instagram Live session.
The single will also arrive on 6ix9ine's 24th birthday and about a month after he got out of prison. The Brooklyn native was granted early release over coronavirus concerns, but was ordered to complete the remaining months of his two-year sentence while under house arrest. 
His attorney, Dawn Florio, previously told Complex her client was permitted to release new music while confined to his home. She also confirmed he was working on two new albums, one in English and the other in Spanish.
Stay tuned as more details about 6ix9ine's new track becomes available.